If you are using Voicemod v2:
You click on Soundboard on the left side of the app.
Different profiles will be found on the Soundboard. If you are a PRO Voicemod user you will have available both My soundboard and PRO Mix buttons. As a free user you will only have My soundboard.
PRO Mix Buttons: You will have all the available sound effects here.
My soundboard: You will have different sound effects here plus a + Icon. Click on it to add sounds!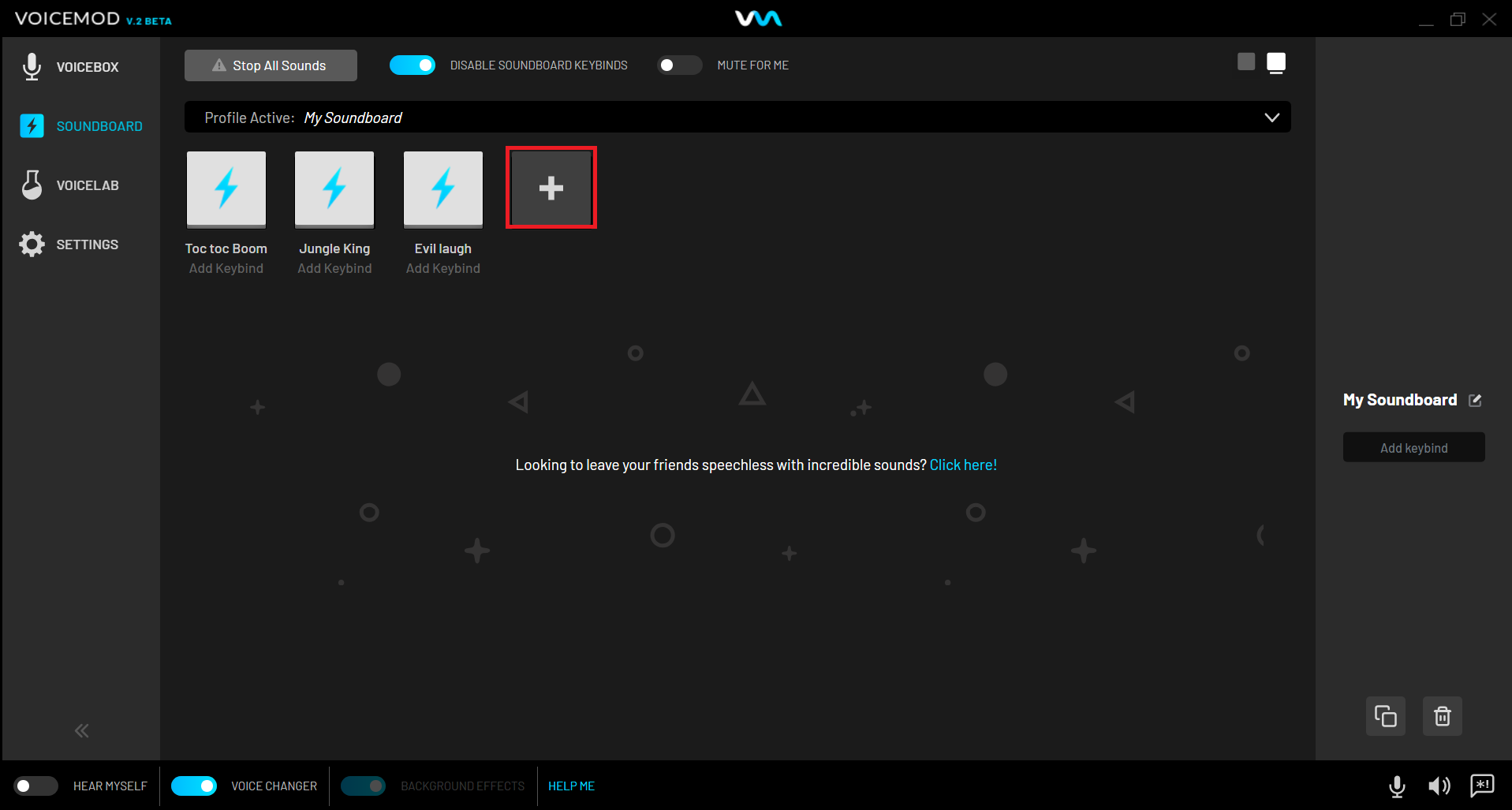 If you are using Voicemod v1:
Using a Dank Meme Soundboard as Voicemod's Meme Sound Machine is really simple. The only thing necessary is to have the samples or sound effects that you want to use downloaded in MP3 or WAV format, load them in different cells and assign each one a keyboard shortcut. Remember, the play button is just for you, for a pre-listening.
You also can find sounds directly for the button "Find funny sounds here"