If you can't open Voicemod because the app freezes while the black screen with the logo appears: means that you are having some connection problem with our server and all the necessary Voicemod services are not loading properly.
Please, review this article: https://support.voicemod.net/hc/en-us/articles/360016711079-Server-issues-
We know that in some cases it has also worked go to the system tray and right-click on the Voicemod logo and open it by clicking on "Show Window".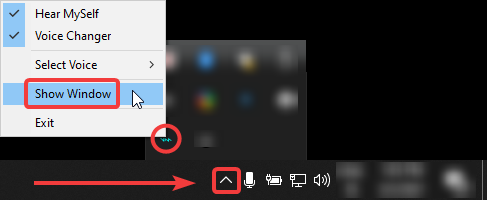 If it still doesn't work, try to reinstall from scratch following these steps, please.