If you are experiencing issues while using your Bluetooth headphones with Voicemod there are a few checks that we need to go through in order to see that everything is correctly set.

First and foremost, we want to make sure that your Headset is not in "Handfree Telephony" mode.
For this, go to "Devices and Printers" within windows and then find your headset and double click on it.



- The properties for your headphones will open; go to "Services".
- In this tab, uncheck "Handsfree Telephony".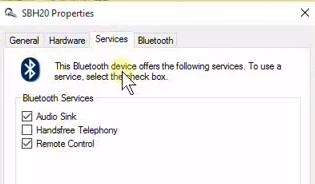 - Apply.
Afterward, we want to go to the Windows Sound settings; for this, go to the bottom right corner and right click on the speaker icon.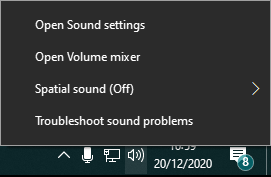 Click on "Open Sound Settings" then, on the right margin go to "Sound Control Panel."



As a general rule for Voicemod to work, we want to make sure that the Line (Voicemod Virtual Audio Device) is enabled in the Playback tab. In here we want to set your headphones as the default device and check that the sample reate is within 44'1Khz and 48Khz.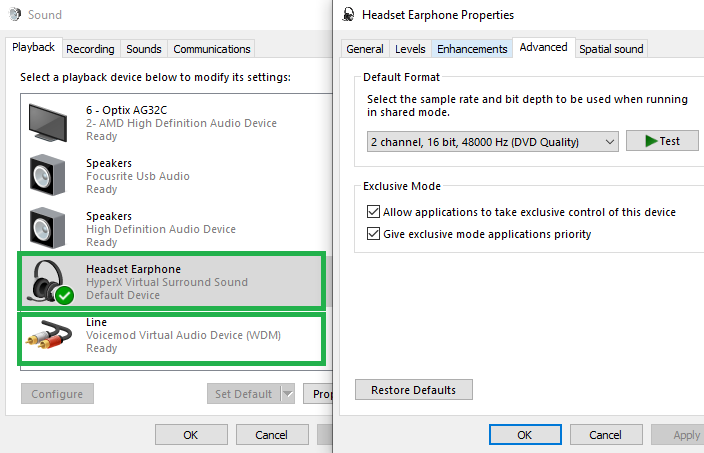 And the same for the microphone on the Recording tab (The Microphone Voicemod Virtual Audio Device needs to be enablde and your headphones set as default).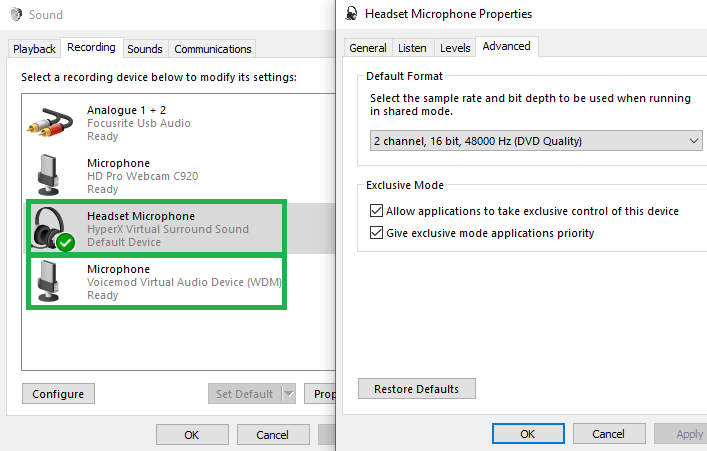 Some Bluetooth headsets run at a 16Khz only - in these cases the Voicebox has proven to work correctly but the soundboard sounds crackly for others (Discord, for example). We are currently working to find a solution for this issue so all our Bluetooth headset users can enjoy using voicemod.