Tuna is a platform dedicated to search and share the top sound clips and memes. Once a new sound is uploaded to Tuna, this will be accessible to all the community, so it's important to keep Tuna a safe and trustworthy space for everyone.
There are some guidelines that everyone should follow when uploading content, this way we can ensure that nobody is harmed or insulted when accessing it.
Check which content it's not allowed in our community:
- Sounds, titles or descriptions insulting, harassing, or with extremely offensive language directed at other users, genders, collectives or communities.
- Any kind of hate speech such as homophobia, biphobia, transphobia, sexism, racism and ableism.
- Inappropriate Uploading User Names.
- Explicit violence: We don't mind sounds that show fictional violence (in other words, pretend play where no one actually gets hurt), but if it's real, then it's not allowed.
- Self-harm: You can't upload, or share anything that encourages or promotes self-harm. This includes activities or behavior related to suicide, self-mutilation, or eating disorders.
- Doxxing: You upload, or share sounds that reveal any private or sensitive information about another person. This includes things such as addresses, phone numbers, passwords, or anything else that could be considered personal.
Violating any of these rules may result in the removal of your content, the suspension of your account, or you may be banned from using Tuna.
Reporting content on Tuna:
If you find any sound that violates these rules, you can flag it from the sound itself, we'll review the sound and take the appropriate action.
In the next screenshot you can see how to report a sound: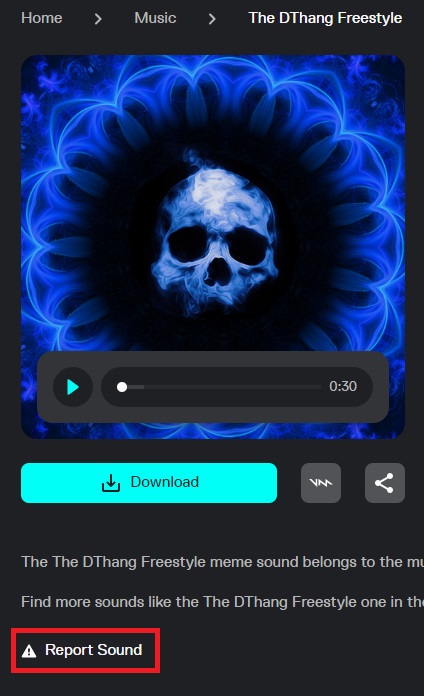 If you have any question our doubt about our guidelines or about any sound that you find in Tuna, don't hesitate to contact us through our form. https://www.voicemod.net/support/