If you make a Voicemod purchase, a reinstallation, you restore, clean your computer or you have a new one (sometimes it even happens because of some change in the computer: update, IP changes...) you have to activate your license again.
REMEMBER: Currently, this is a different and later step than logging in.
Search on your email* for your Voicemod License Code.
You can filter by license@voicemod.net in your email:
*Note that the email, used to purchase Voicemod, may be different to the one used to create your account. In the following box, you need to input the one linked to your purchase.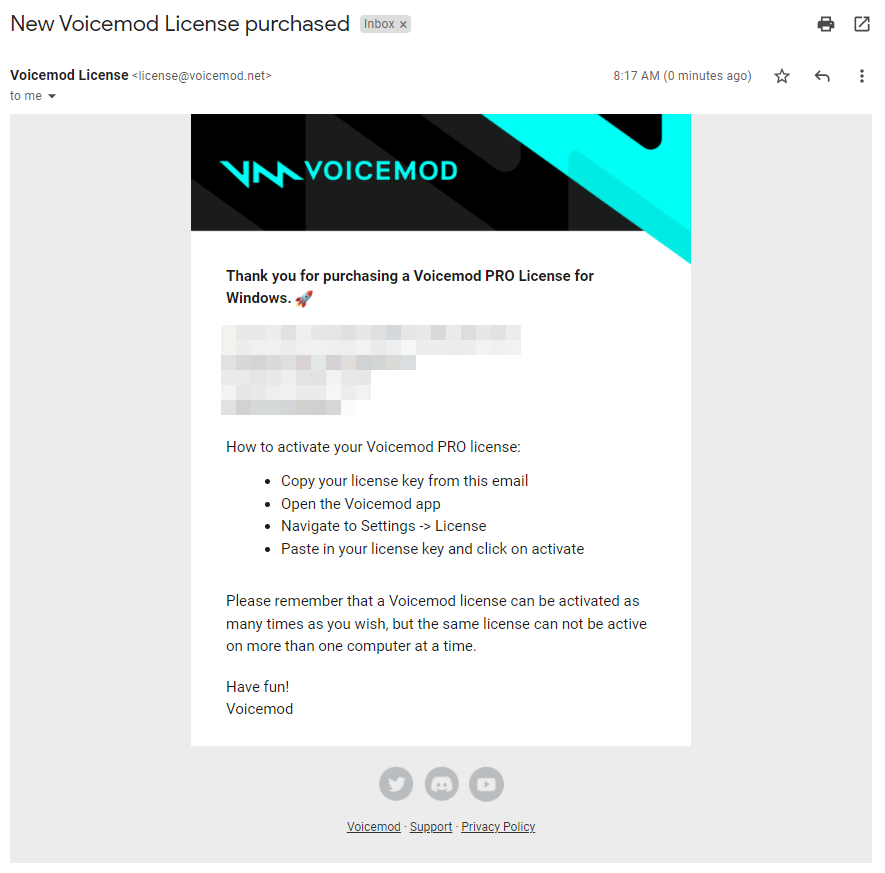 and type it on your Voicemod app on the following window and click on "Activate":
​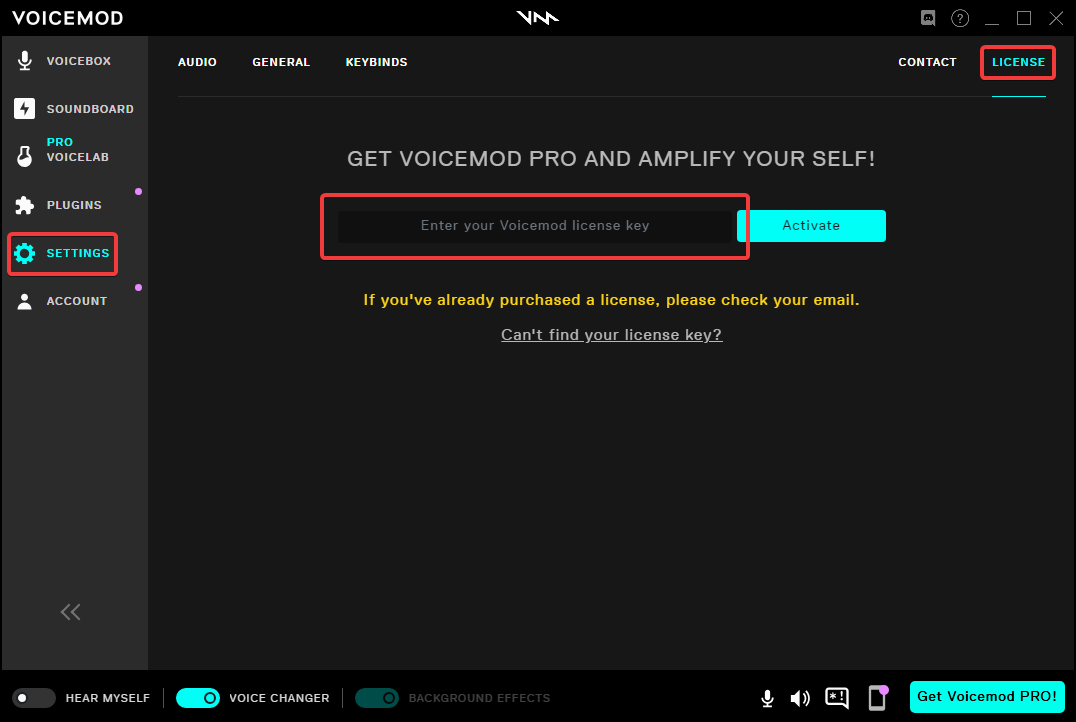 Then, for security reasons, once you have activated the license for the first time on your PC, if you want to activate it again a second time, you will be asked to confirm the activation by email.
Go to your inbox email associated with your purchase (remember that it may not match the email with which you have logged in), search on your email for your request to link your Voicemod PRO license.
You can filter by license@voicemod.net in your email: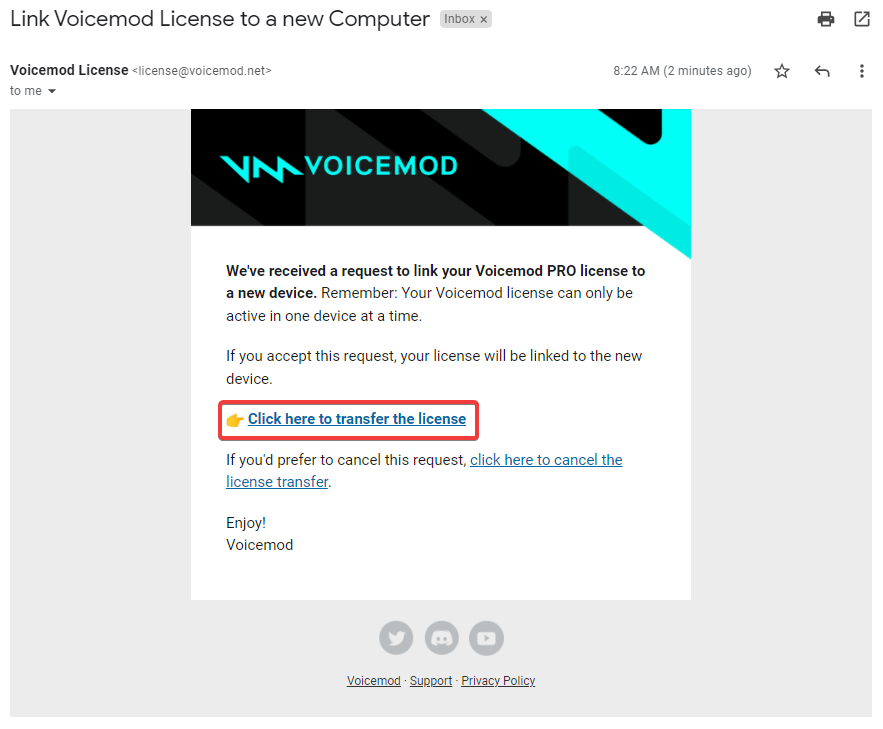 and click on "Click here to transfer the license".
If you have confirmed the request in less than 10 minutes, you will get this message in your browser: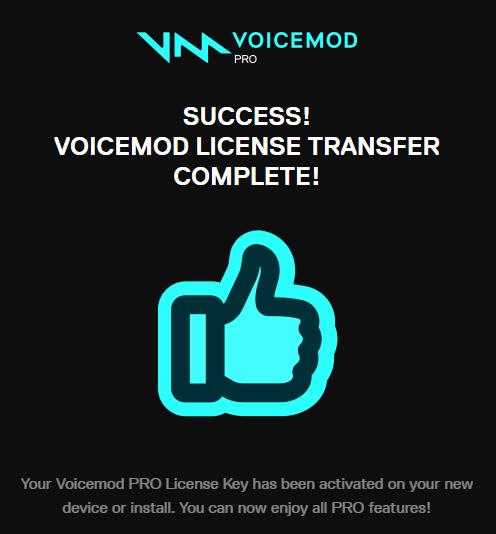 After that, go back to Voicemod and click "Continue".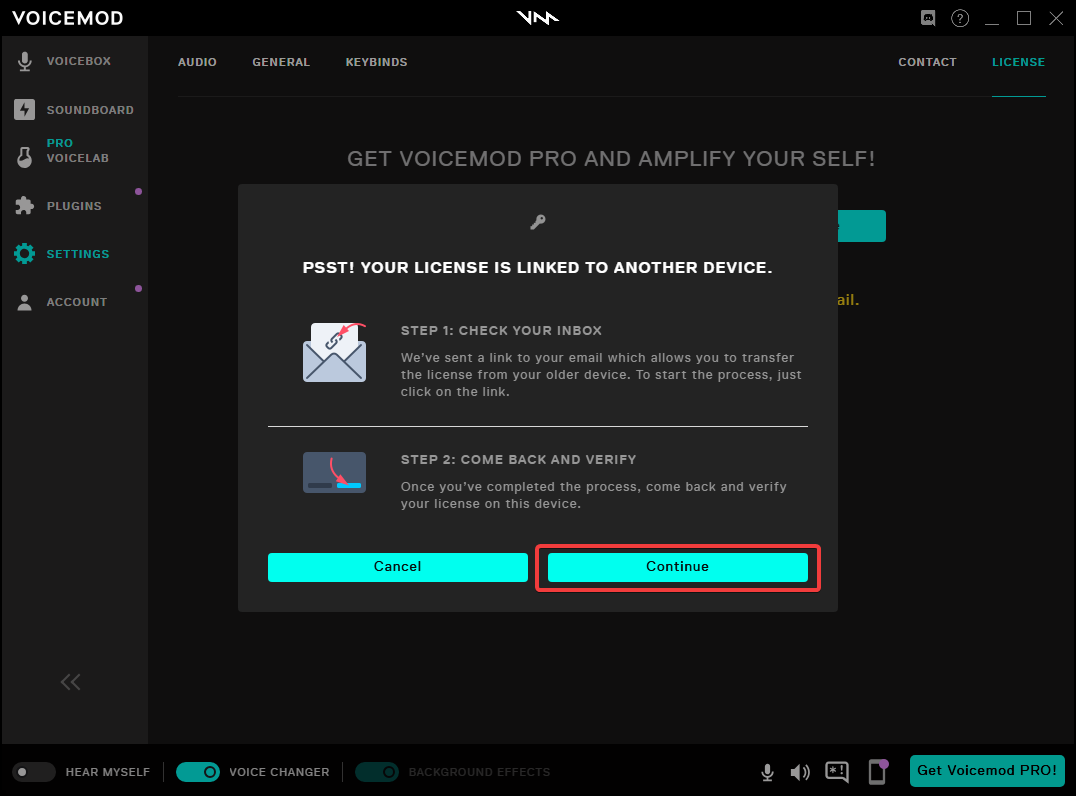 To finish, just click on OK. Your pr0 license will be activated.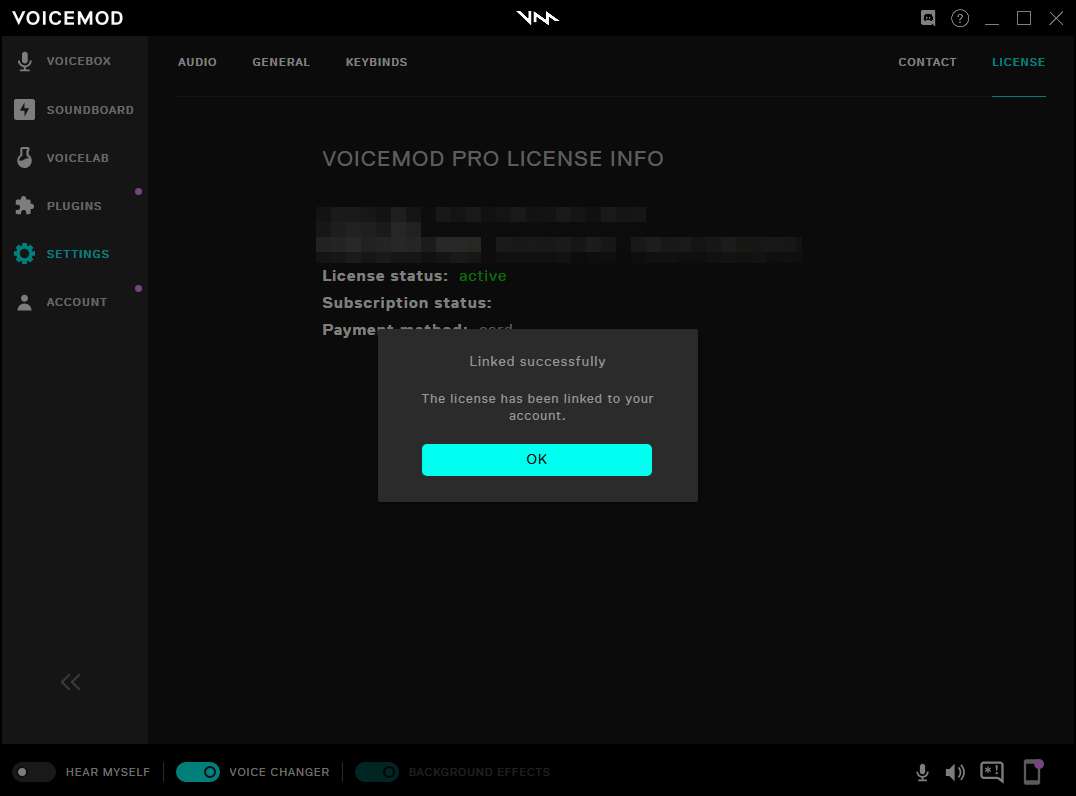 If you have received the email more than 10 minutes later or you have taken more than 10 minutes to confirm the request, you will receive this message when trying to confirm the activation request.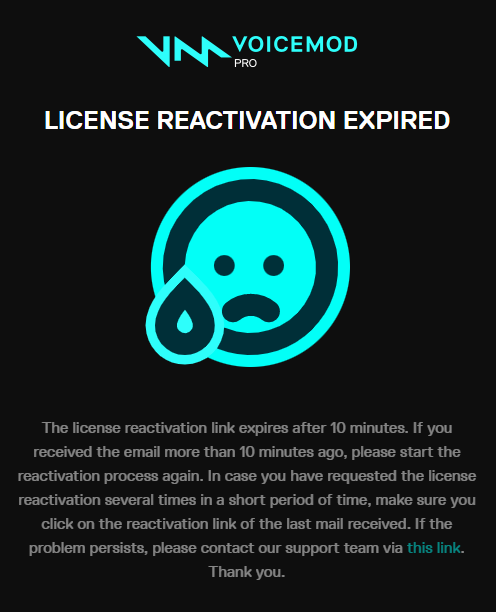 In this case, please start the reactivation process again.
In case you have requested the license reactivation several times in a short period of time, make sure you click on the reactivation link of the last mail received.
If you don't find the email with your key, if you don't receive the email to reactivate the license, if you don't confirm the activation request, in short, if you don't manage to reactivate your pr0 license, please write us a ticket to the support form: https://www.voicemod.net/support