Keep in mind for the proper functioning of Voicemod you have to use headphones. If you use speakers, the sound will feed your microphone and create feedback that will ruin the experience.
Now, If you can hear your voice twice maybe is cause you have a monitoring option selected:
Open Sound settings -> Sound Control Panel.
Go to the Recording tab > Select your microphone and make double click > Go to your microphone properties
Go to the Listen tab and unselect "listen to this device"
​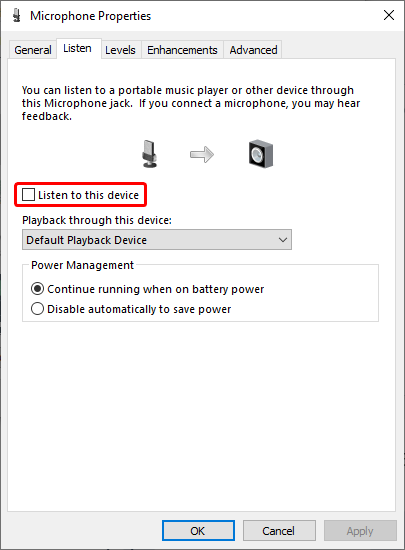 ​
If you are still having problems after this, perhaps it is due to an echo or delay problem, please review the article I have an audio delay. (Echo)