Voicemod has over 80 (and soon many more) different voices at your disposal.
You can check samples of some of them in the following link: https://www.voicemod.net/voice-changer-demos/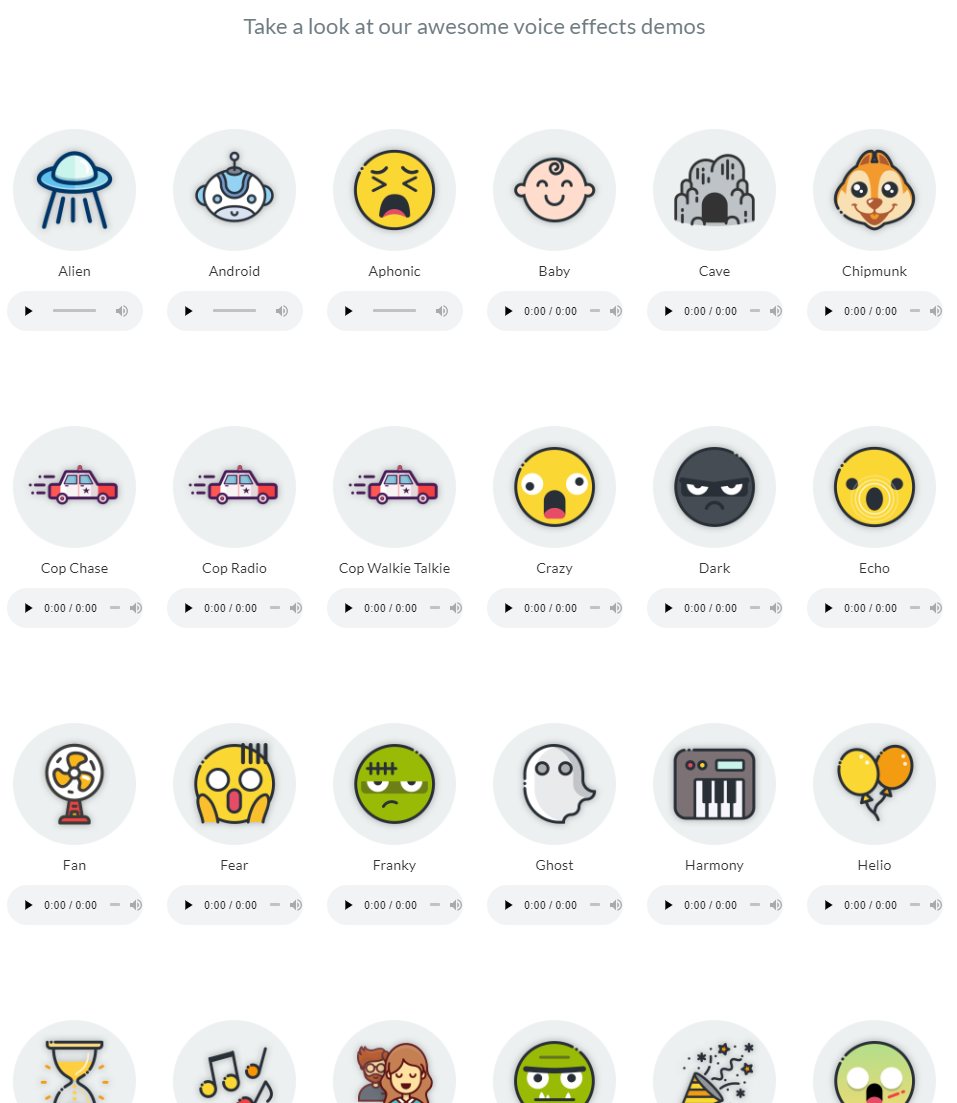 You will find samples of 42 voices although right now there are 88 available voices in Voicemod! Go check our Robot, Baby, Kid, Zombie, Ogre, Zombie and many more!