We've implemented a new login process, this is a new function to make your experience easier, let's learn about this new function and see how to login.
First, we'd like to answer why we are adding this kind of feature. This login comes with a new way of understanding the experience for our users, where we focus on making the experience easier and funnier. The main change will be having your purchased products linked to your credentials, so if you want to use your Voicemod PRO version in a different computer, you just need to log in using your credentials and all your PRO features will be available for you, without struggling around with your license key.
Also, some more functionalities will come in the future, for example the possibility to share your created voices with the community and also to import the ones created by other users, allowing you to learn from their experience. And some more, that you'll discover in the future ;)
And now, let's see how the login process works.
After opening Voicemod for the first time, you'll have to select which platform do you want to use to continue. We'll offer in the future to use any kind of email address for this step, we're just working on it.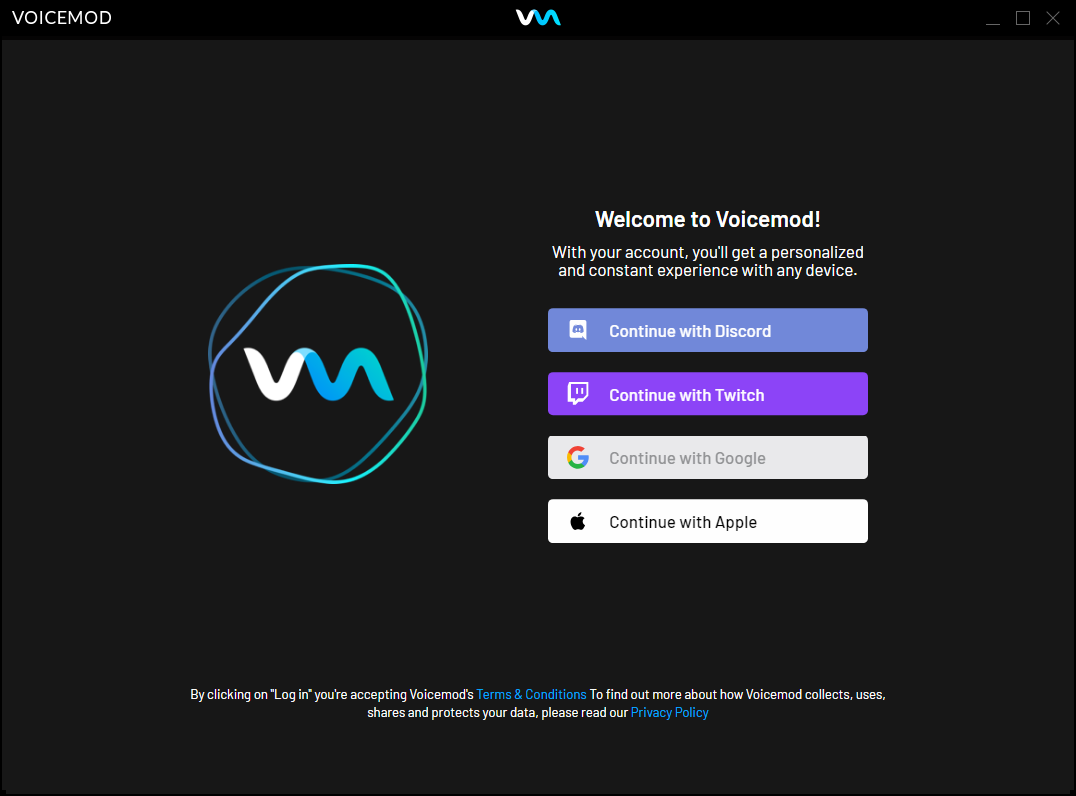 Once you've selected which platform you want to use, you'll be redirected to a webpage to finish the process. We recommend having a default browser for this process.
Here, you can see the example for Google accounts, but you'll be redirected to a similar page in case of the other options.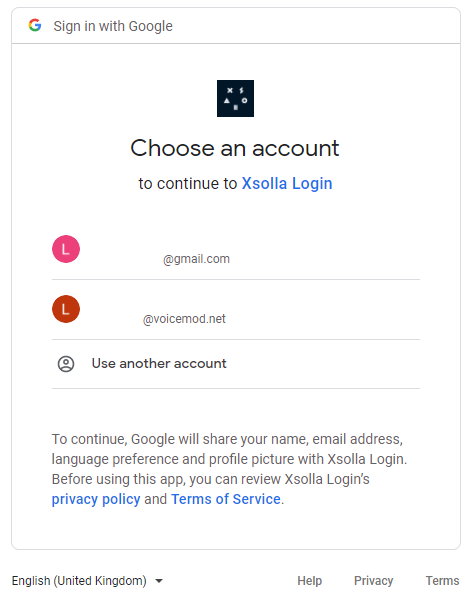 Then, after selecting which account do you want to use, your browser should display this message and then the login process will be finished.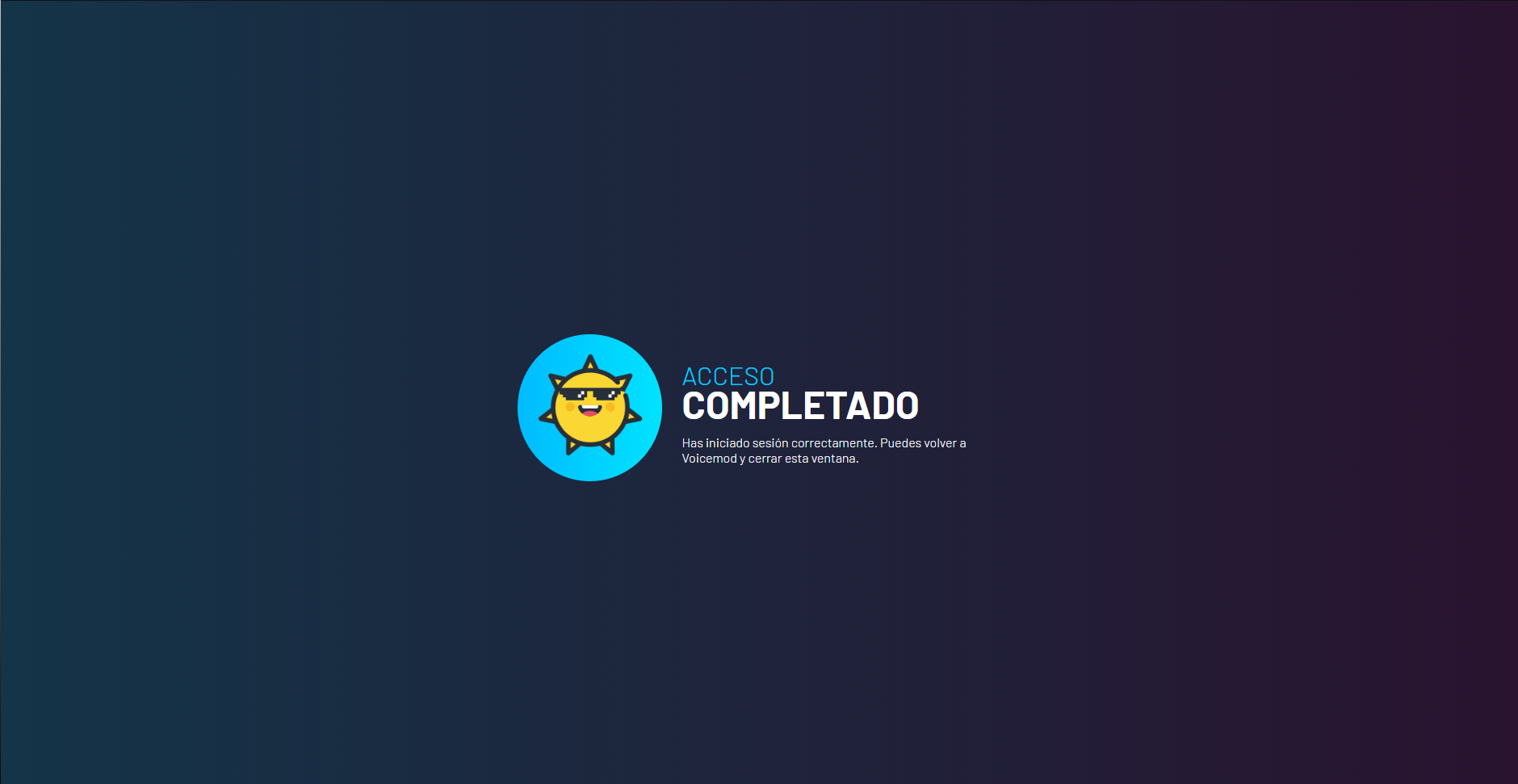 Now you can come back to the app and keep enjoying your Voicemod experience, but let's check the account section.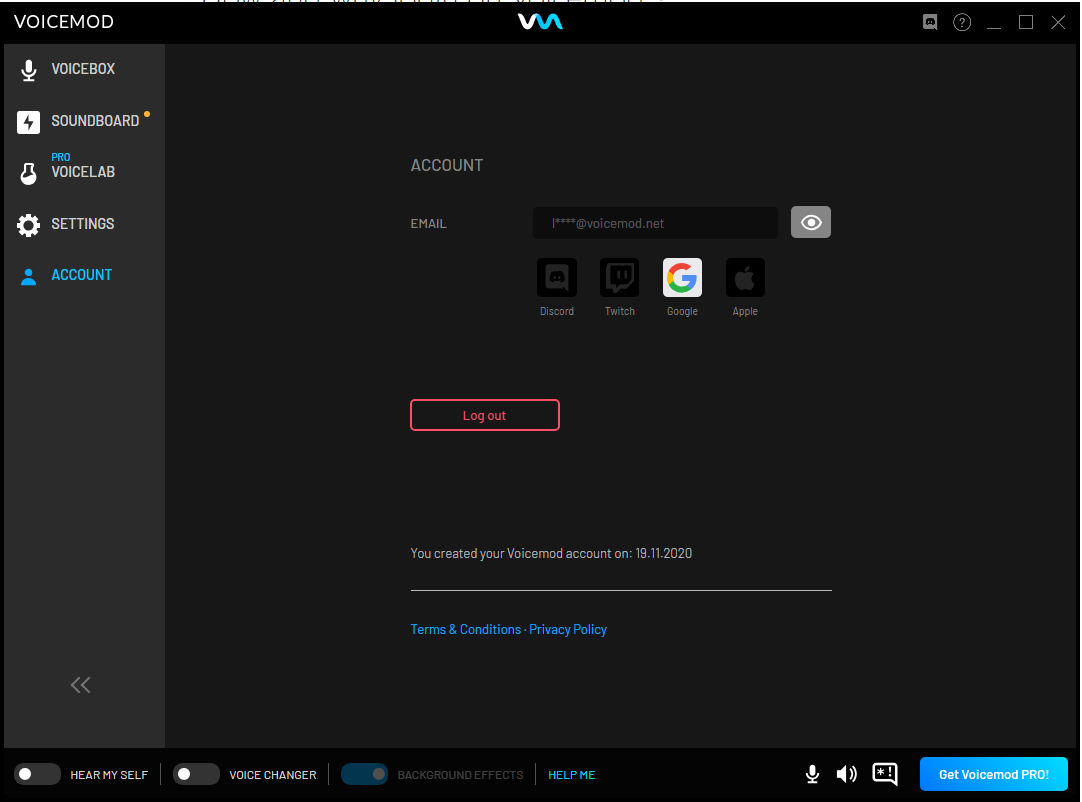 For the moment, you can use this section for logging out, knowing more about our T&C and privacy policies. In the future, the extra features related to the login will be shown here. If you use Voicemod while streaming, you can hide your email address by clicking on the eye button.
If you experience issues connecting to the webpage, please check this article Login Issues: ERR_CONNECTION_TIMED_OUT