If you want to disconnect your Twitch account from the Voicemod Live extension you can go directly to your Twitch account settings, Connections tab, Other Connections section and click on "Disconnect" the Voicemod Bits extension.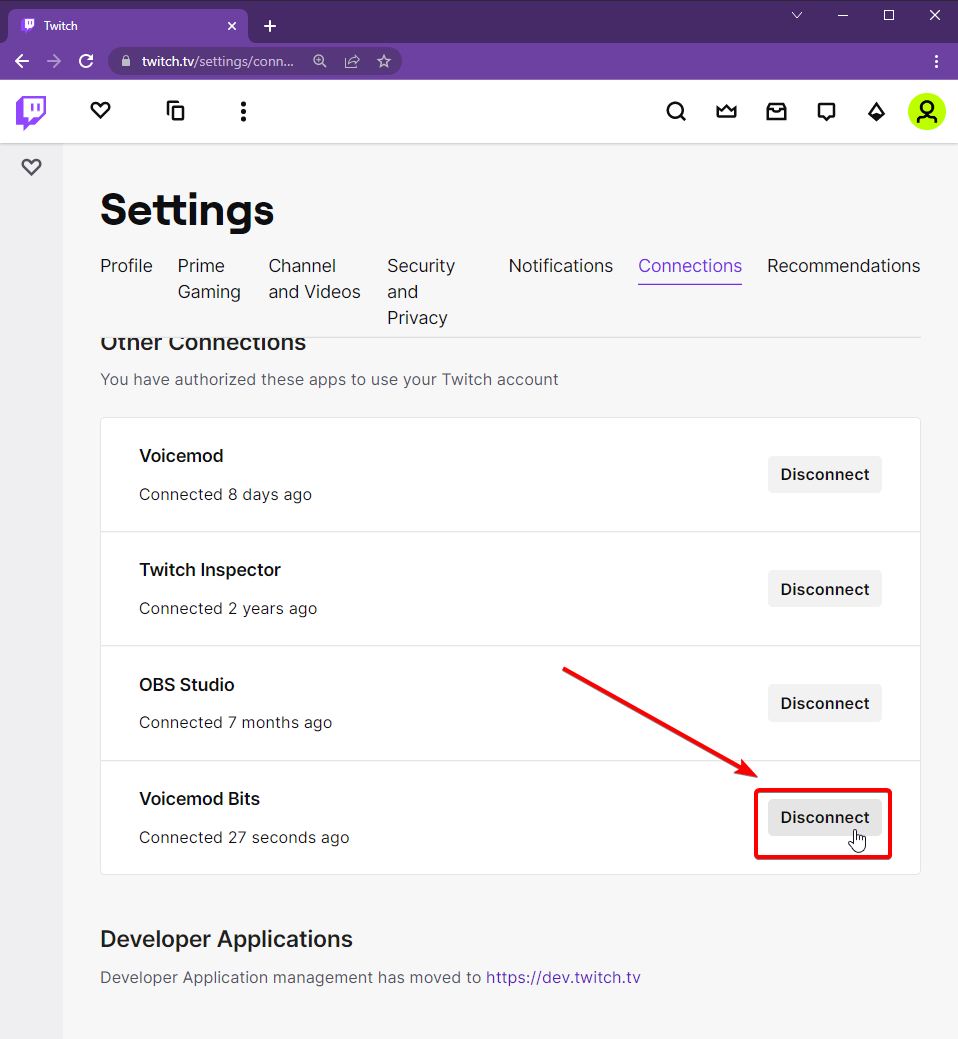 Then you will have to confirm the disconnection by clicking on "Yes, Disconnect":

You can also go to that website directly through Voicemod - CREATORS section - Connection tab, by clicking on "Disconnect".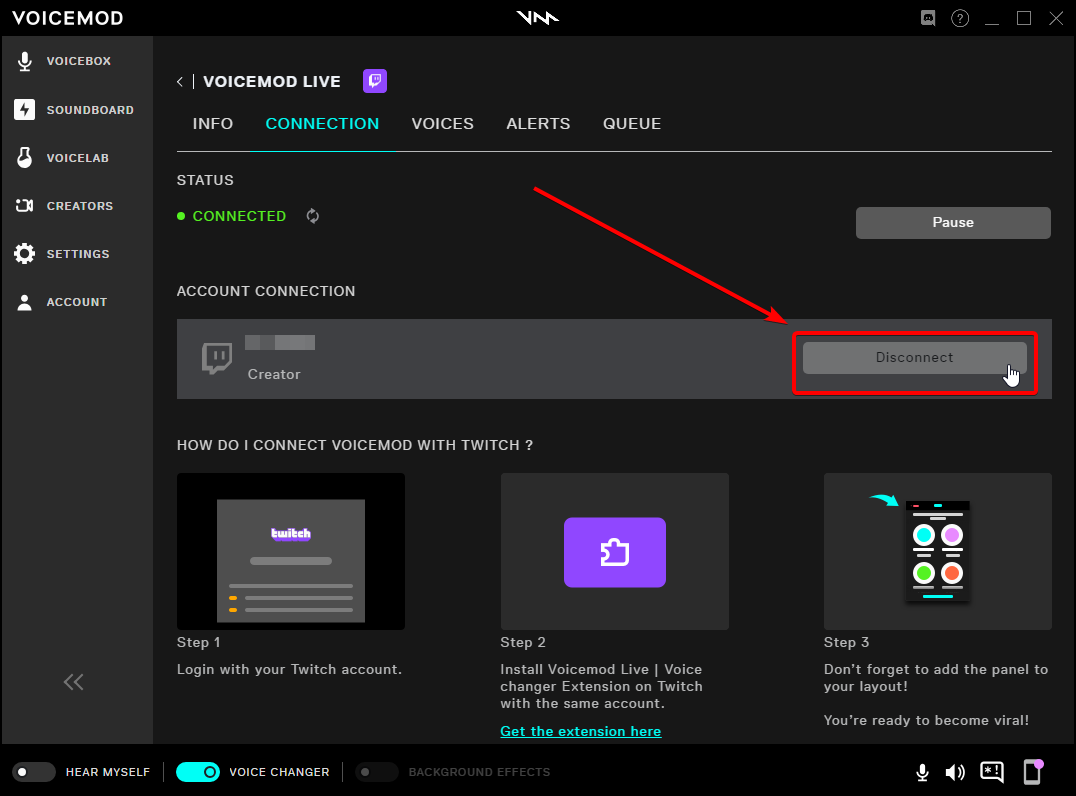 Once you confirm the disconnection of your account, Voicemod Live will no longer work, but it will still appear among your panels if you do not disable the corresponding panel or uninstall the extension.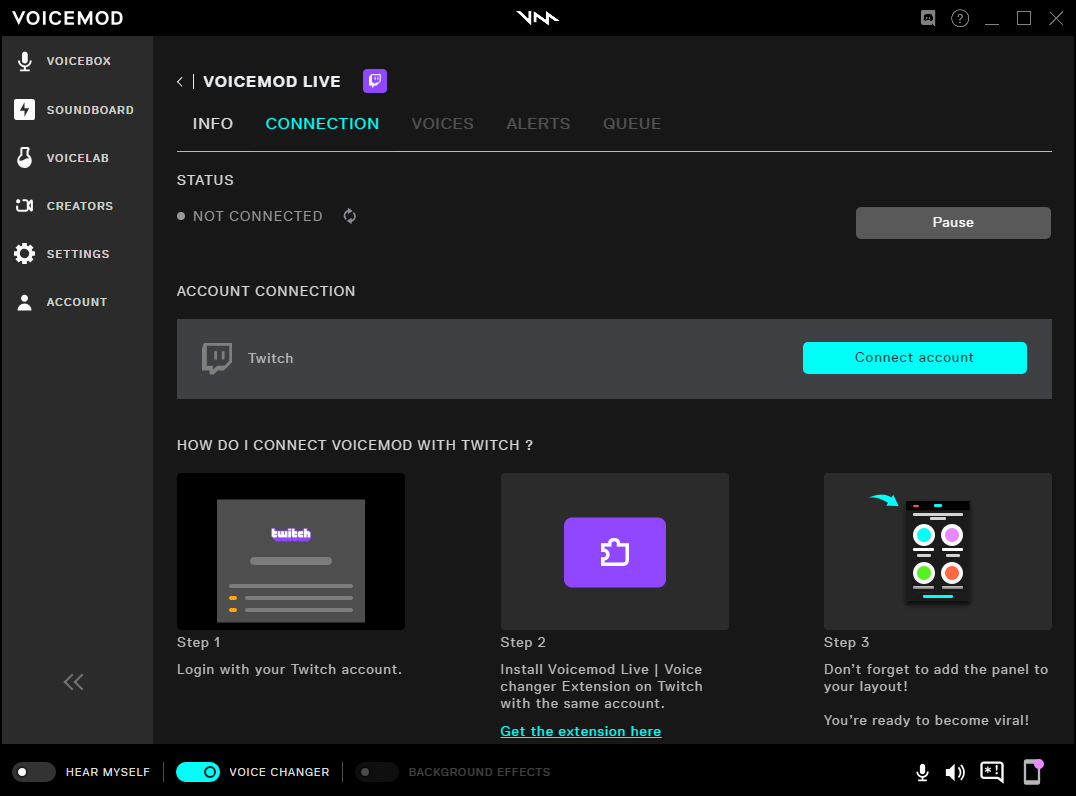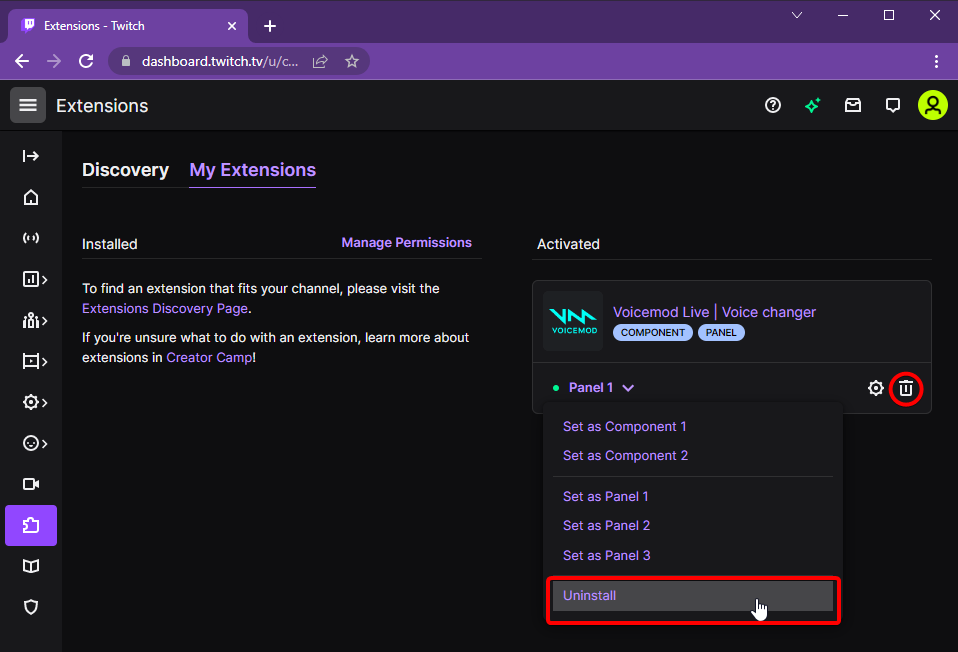 If you have problems to disconnect your Twitch account, please write us a ticket to the support form: https://www.voicemod.net/support by choosing the following categories:
- Technical Support
- Voicemod Live