Did you get the "unable to connect to the device" message when configuring Voicemod through the Audio Wizard?
This error is usually produced by some incompatibility between Voicemod and one of your devices, even if you are not choosing them.
Firstly, update to the last Voicemod version: https://www.voicemod.net/b2c/preview/VoicemodSetup_2.34.2.0.exe
If the problem continues, the device that is generating the conflict is the Sonic Studio Virtual Mixer device.
Check your audio devices in your Sound Control Panel.
You can open the Sound control panel window via the Start Menu, the sound icon on the taskbar, or by running a command:
To use the Start Menu, navigate to the Windows Start Menu > PC Settings > System > Sound > Sound control panel.
Or use the sound icon, right-click the sound icon on the taskbar and select Sounds.
Press the Windows key + R and write rundll32.exe Shell32.dll,Control_RunDLL Mmsys.cpl,,0
then click on OK.
Check your Windows audio device list (Recording and playback tab) for Sonic Studio Virtual Mixer devices and disable* them.
(Something like that):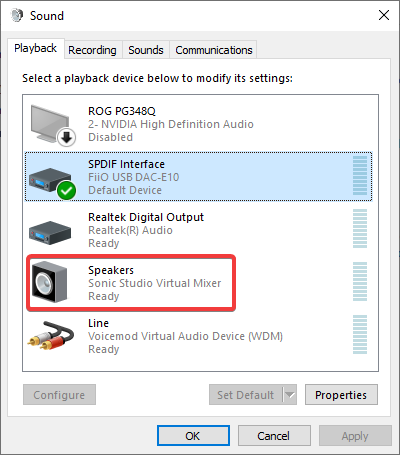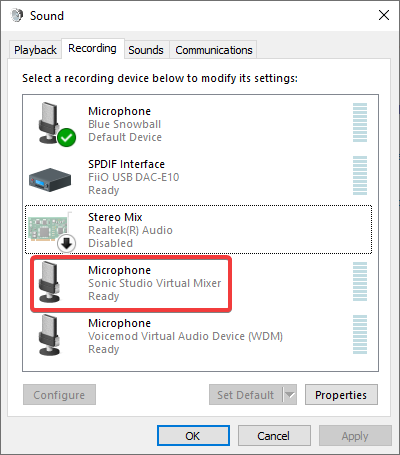 *to disable it, just right-click on the device and click on Disable: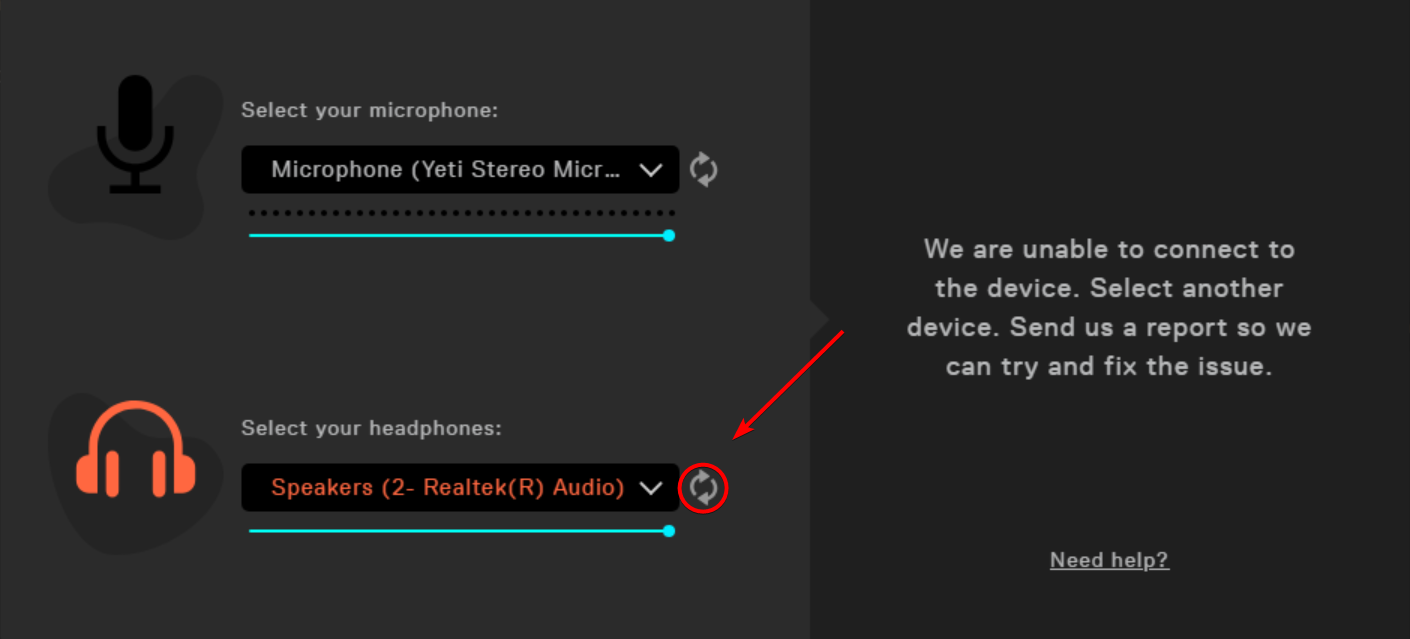 If this doesn't work and you keep getting the same error, please write us a ticket to the support form: https://www.voicemod.net/support by choosing the following categories:
- Technical Support
- Audio
- Can't select input/output