The Soundboard is a feature of Voicemod Desktop that allows you to play sounds in real-time and have them transferred directly from your microphone signal, which means that any user who can hear your microphone signal will be able to perceive the file being played.
Some features of the Soundboard:
Add MP3 and WAV sounds of your choice that are stored on your hard drive.
Customize the name and image for more intuitive use.
Modify the playback mode to create atmospheres or loops.
Organize your sounds in different profiles (PRO users only)
Access Soundboard designed by the Voicemod team with high-quality audio (PRO users only)
Load infinite sounds for different situations: trolling, roleplaying, live streaming (PRO users only)
You have three buttons at the top of this section:
Stop All Sounds (you can assign keybind from the keybind tab in Settings)
Soundboard Keybinds (enable/disable keyboard keybinds for meme sounds)
Mute for me (enable/disable the monitoring of meme sounds)
You have different profiles on the Soundboard (some only for pr0 users):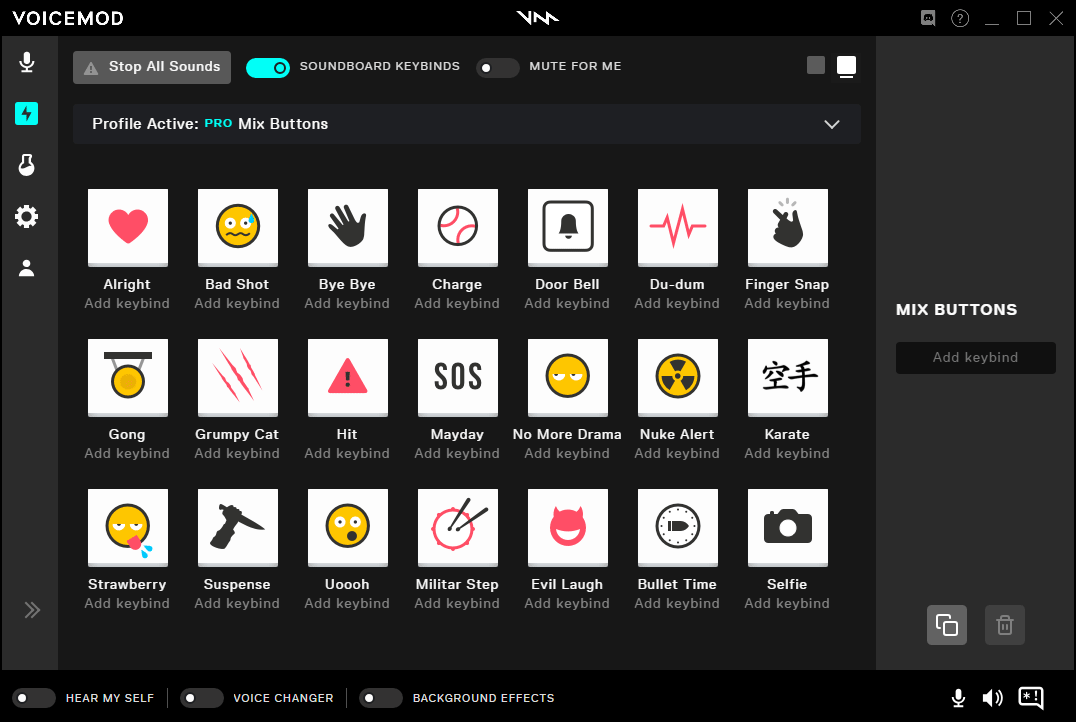 My soundboard: You will have different sound effects here plus a + Icon. Click on it to add sounds (you will have to download them in .mp3 or .wav format before).

The overall volume of the soundboard is in the lower right corner: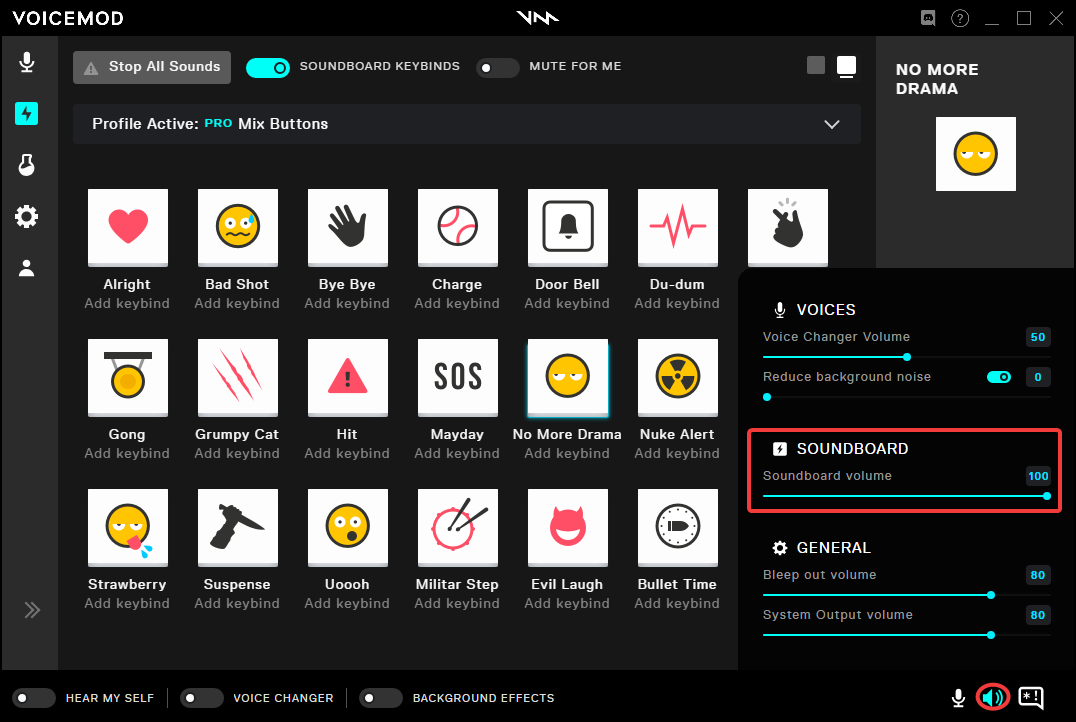 If you select a sound, its configuration options will appear on the right side: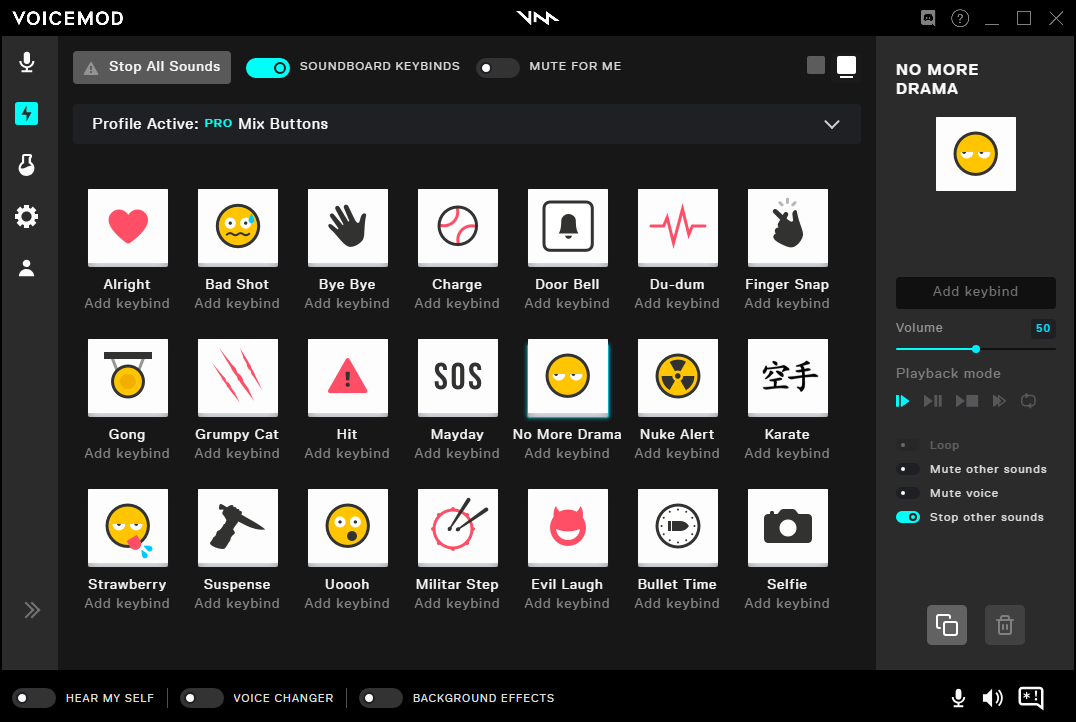 But now we have many more options: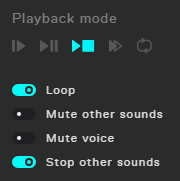 Here, you'll find 5 different playback modes to choose how the soundboard plays the meme sounds.
From left to right you'll find:
Play/Restart
Play/Pause
Play/Stop
Play/Overlap (Which allows you to make sounds sound at the same time)
Push to Loop.
And 4 interactions with the other sounds or voices:
Loop
Mute other sounds
Stop other sounds
Mute voice