You have three buttons at the top of this section:
Stop All Sounds (you can assign keybind from the keybind tab in Settings)
Soundboard Keybinds (enable/disable keyboard keybinds for meme sounds)
Mute for me (enable/disable the monitoring of meme sounds)
Different profiles will be found on the Soundboard. If you are a PRO Voicemod user you will have available both My soundboard and PRO Mix buttons. As a free user you will only have My soundboard.

PRO Mix Buttons: You will have all the available sound effects here.
My soundboard: You will have different sound effects here plus a + Icon. Click on it to add sounds!

To keep the same settings you had in v1 this is the recommended configuration: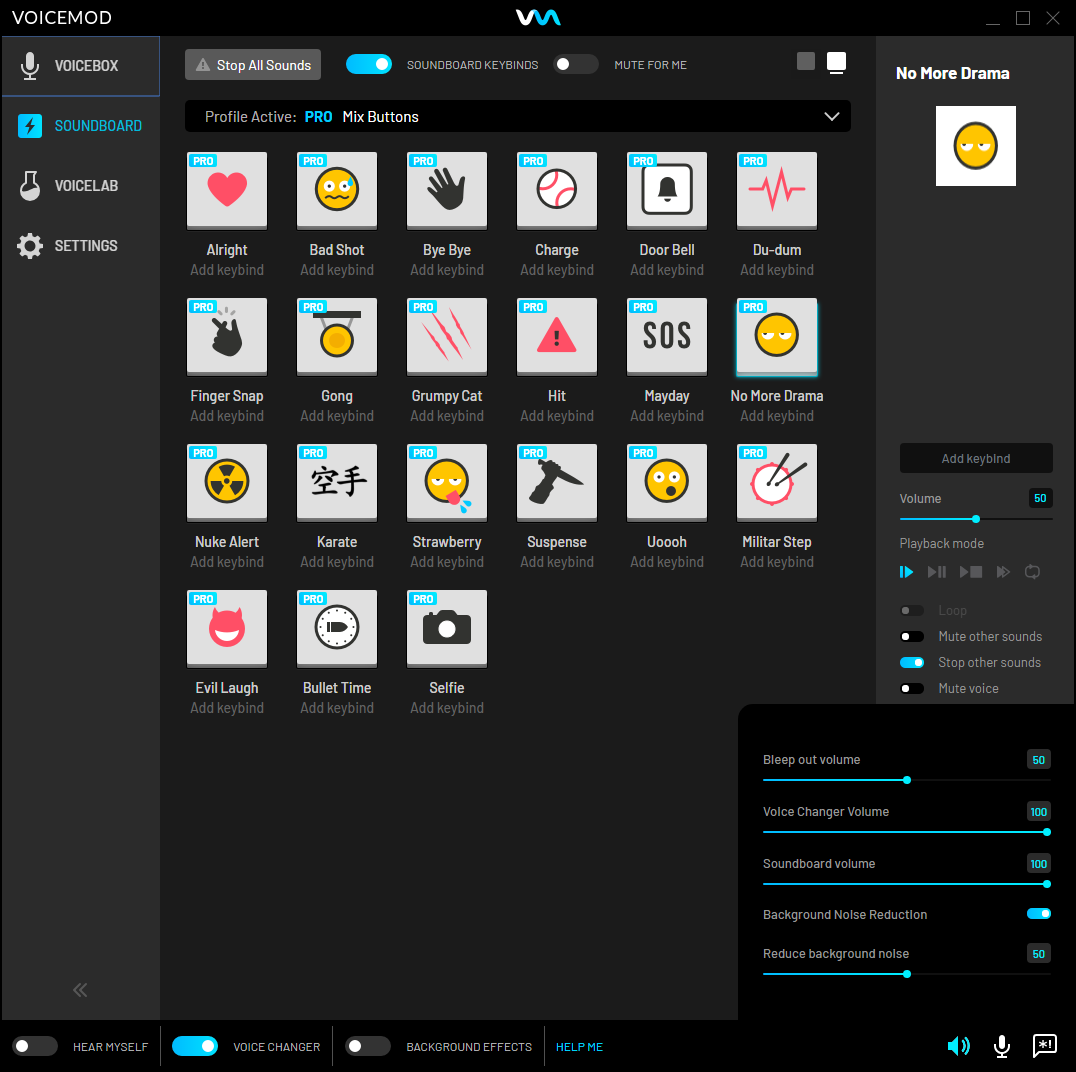 Remember that the overall volume of the soundboard is now in the lower right corner.
But now we have many more options: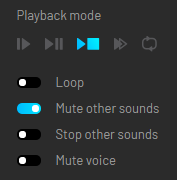 Here, you'll find 5 different playback modes to choose how the soundboard plays the meme sounds.
From left to right you'll find:
Play/Restart
Play/Pause
Play/Stop
Play/Overlap (Which allows you to make sounds sound at the same time)
Push to Loop.
And 4 interactions with the other sounds or voices:
Loop
Mute other sounds
Stop other sounds
Mute voice