If you are receiving this message in the Voicemod Audio Wizard:
​
You must follow the steps below to get back Voicemod working back.
- Open Settings (Windows Key + I ) > Privacy > Microphone
- Set allows access to the Microphone on this device.
- Allow apps to access your microphone – Select ON.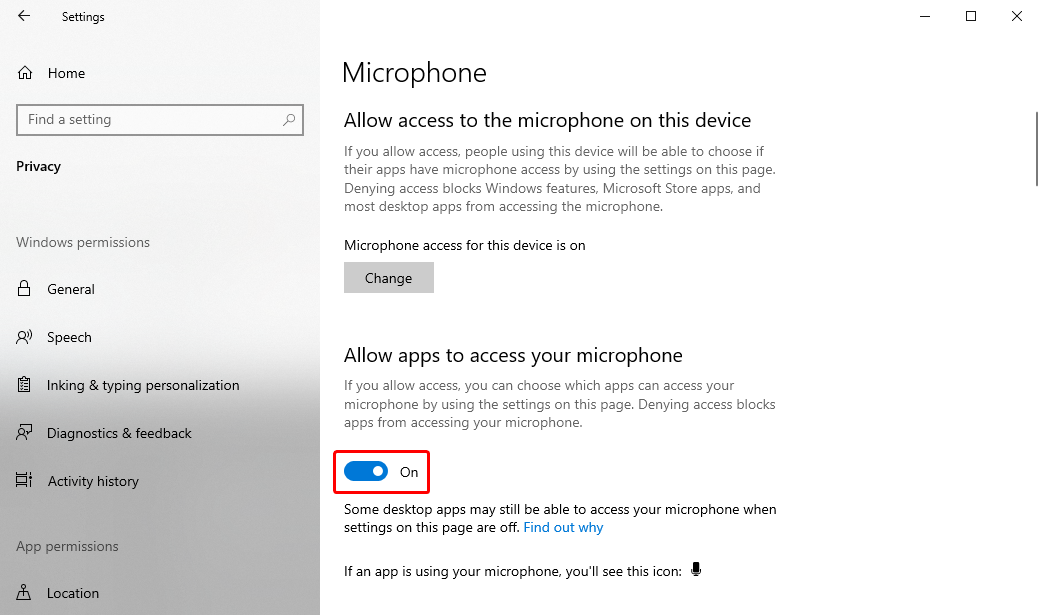 - Now Voicemod app should work as normal.