Did you find issues while connecting to the Voicemod server?
Did you get here through this "Contact support" button?

Firstly, try to restart Voicemod, if the message shows again, please check that you are on the latest version of Voicemod.
You can download the last version from here: https://www.voicemod.net/downloadVoicemod.php
If you already had the latest version, it is most likely that the Windows Firewall or your current antivirus software is blocking the connection.
If you need help to unlock Voicemod Desktop in the Windows Firewall:
Open Control Panel.
Go to System and Security.
In the Windows Firewall section, select "Allow a program through Windows Firewall".
A window will appear in which you can see a list of applications.
Find the Voicemod application in the list.
If you find it, make sure that the box on the left of the name of the application is checked. If this box is already checked, make sure that the box on the right called "Public" is checked.
If you can not find it, click on the "Allow another program…" button. Choose Voicemod from the list and click on Add. If Voicemod is not listed, click on the Browse button and select Voicemod from its location on your computer.
If you need help to unlock Voicemod Desktop in your Antivirus, we have tutorials to the most common Security Suites in our web: https://www.voicemod.net/how-to-unblock-voicemod-windows-firewall/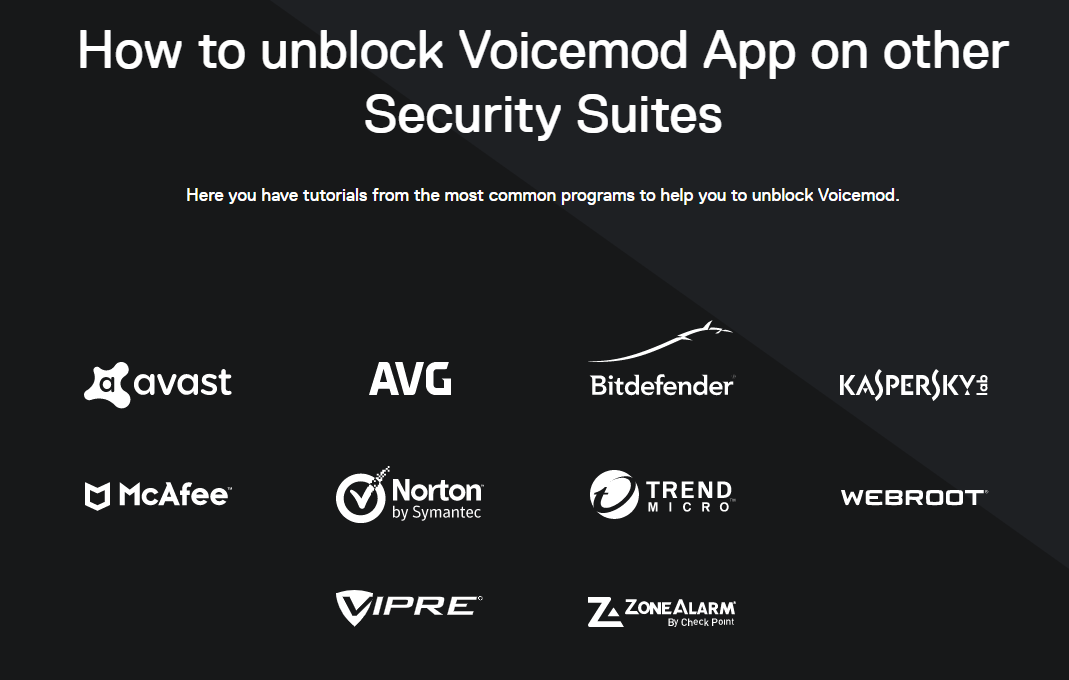 If you still have the problem, please, turn off your router for 15" and turn it back on.
If this doesn't work either, please, restart your computer as well.
If none of the above works and you keep getting the same error, please write us a ticket to the support form: https://www.voicemod.net/support by choosing the following categories:
- Technical Support
- Server connection issues


Be aware that as soon as you submit the ticket, you will receive a support message asking you for information about your computer. Please, reply to this message with the requested information and we will contact you as soon as possible.