When you are presented with a screen as the following: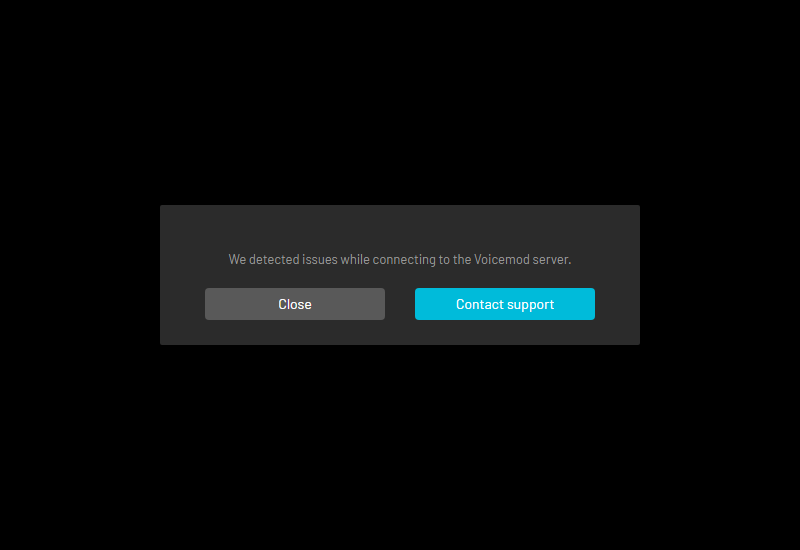 It is most likely that the Windows Firewall or your current antivirus software is blocking the connection.
If you need help to unlock Voicemod Desktop visit this page: https://www.voicemod.net/how-to-unblock-voicemod-windows-firewall
In any case, this problem with the server connection should be solved with the latest Voicemod version.
You can download from here: https://www.voicemod.net/downloadVoicemod.php
If after the update you still have the same problem, turn off your router for 15" and turn it back on.If this doesn't work either, please, restart your computer as well.
If this doesn't help, it would be very helpful if you can send us some information:
You can find out what your IPv4 is by following this link: https://www.whatismyip.com/
Please, open a file explorer and go to the path C:\Users\[YOUR_USER]\AppData\Local\Voicemod. If you can't find the folder AppData is because by default is hidden. Click the "View" tab on File Explorer's ribbon and click the "Hidden items" checkbox in the Show/hide section.
File Explorer will immediately show hidden files and will remember this setting until you change it. The file is called "vmlog.txt" and is located in the path C:\Users\[YOUR_USER]\AppData\Local\Voicemod
Please, send it to us filling the following form with this subject: Support - TI - Connectivity
https://support.voicemod.net/hc/en-us/requests/new.
This information will be useful for us to know what could have caused this issue and to avoid it from happening in the future.
We will be back to you as soon as possible.