This is how to update your plugins in Stream Deck.
Close Voicemod and Stream Deck, make sure they are not in the systray.

Open Stream Deck and uninstall the Voicemod plugin.
You can see how to do it in the next screenshots: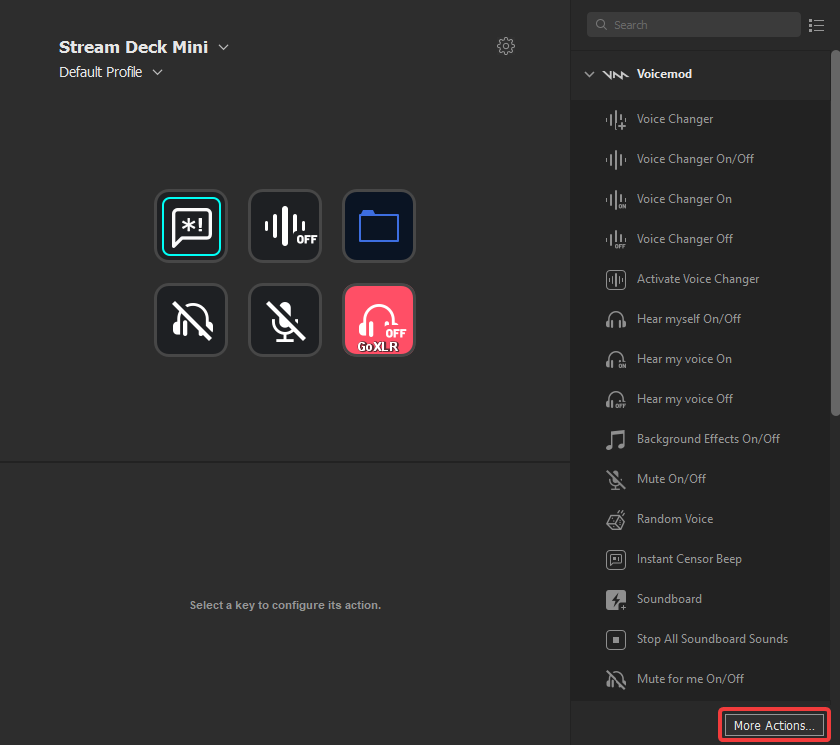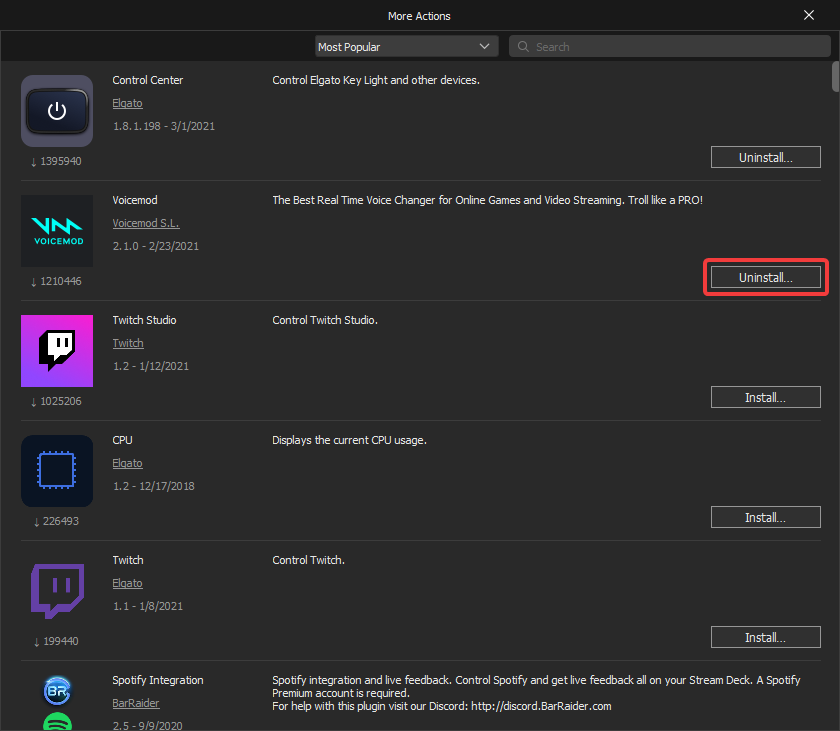 Close Stream Deck.

Open Stream Deck and go again to more actions.

Install the plugin for Voicemod.
After this, you'll have installed our last released version.