Voicemod opens a new section with our first official plugin for Twitch content creators: Voicemod Bits*.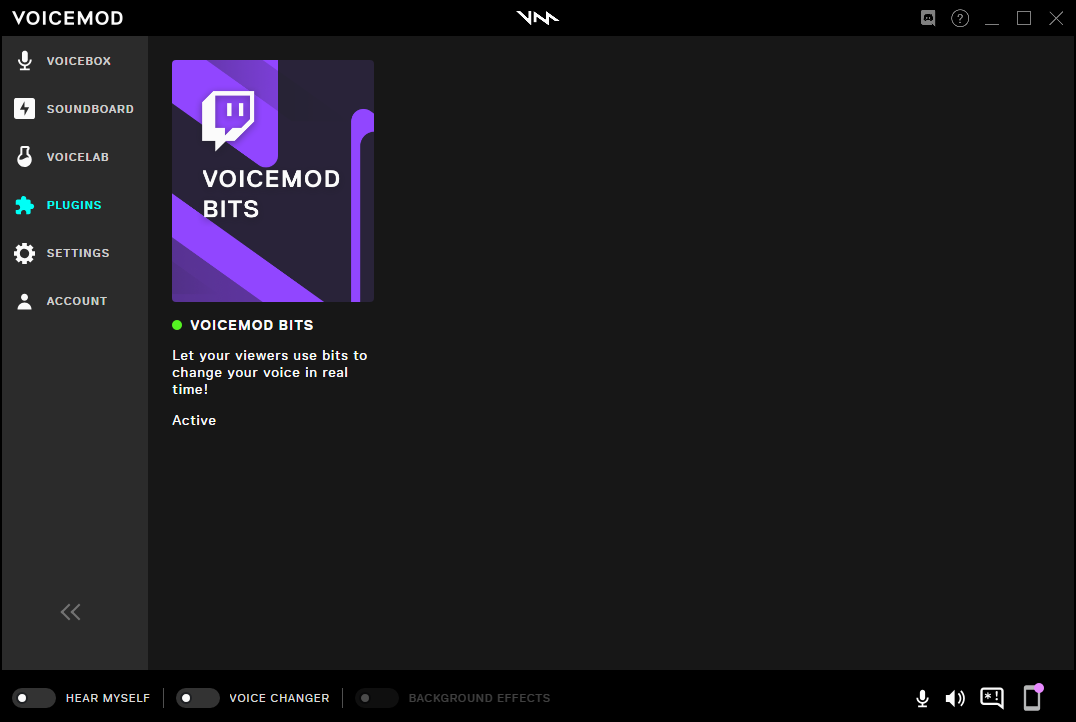 Let your viewers take control by changing your voice in real-time — turn your stream into a show! With this extension, unlock a whole new way for your audience to engage with you and interact with your content. Using Bits, viewers can choose from a variety of voice filters that will activate during your livestreams — a fun and creative way to further monetize through Twitch. Customize the voices you want to use, what they will cost, how long they will remain active, and more. Give your viewers the ability to turn you into a squeaky Chipmunk, a Musical Star, a Creepy Clown, a Robot, and many others and let the clip-worthy moments roll in! Voicemod Bits is available for all Voicemod users and is free to use with Twitch. Bits used with this extension will also contribute towards users' Bits chat badges and leaderboards. Requirements: Streamers must have the Voicemod application installed and running in order to use this extension during livestreams.
Steps to set up Voicemod Bits:
Firstly, open Voicemod. You'll see a new '

Plugins

' option on the left side of the screen. Select it and then click the '

Enable

' button. Once activated, you will be able to access your unique '

Voicemod Secret Key

'. Copy the key and proceed to your Twitch profile.





Once on your Twitch dashboard, search for Voicemod Bits in the Twitch Extensions selection page. Install Voicemod Bits by clicking 'Install' on the top right of your screen. Following installation, proceed to the 'Configure' option.





Next, paste your Voicemod Secret Key into the marked box. Hit the 'Connect' button and finalize setup by connecting your Voicemod account to your Twitch profile.





Ensure the process was successful by verifying the 'Status' section. If not, refresh the page and try again.





Time to add your voices! Click back to Voicemod and access the 'Plugins' option. From there, you'll select 'Voices' from the Voicemod Bits section. Now, just add any voices you like!





Once setup is finalized and the extension is configured and running smoothly, you can dictate how many Bits each voice will cost for viewers to activate, as well as how long they last.

For ease of use, the extension can be added to panels in the My Extensions tab in Twitch settings by selecting either 'Activate in Panel 1' or 'New Panel'.

Finally, the extension can be paused, disabled, or reactivated via the Plugins access in the Voicemod app, where Pause/Reactive can simply be toggled on and off.
Hi, I'm Chell and I'm a @voicemod Partner 💙 This was my reaction to trying the Voicemod Bits beta!!

There's something cool about having your audience control your mic 🤣https://t.co/HURLNFRSMO pic.twitter.com/rGvRzWZFV9

— Chell ✨O✨verpowered✨A✨stounding✨G✨oated (@chellofagamer) May 4, 2021
Please remind your viewers that if they want their name to appear, they must allow Twitch in the Voicemod panel to display their name.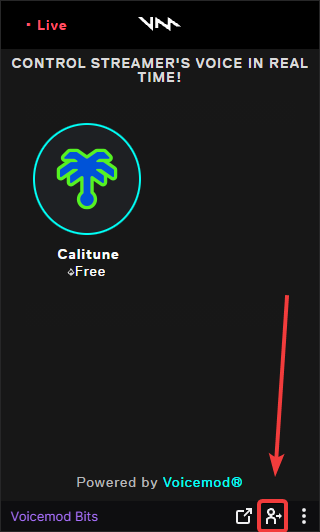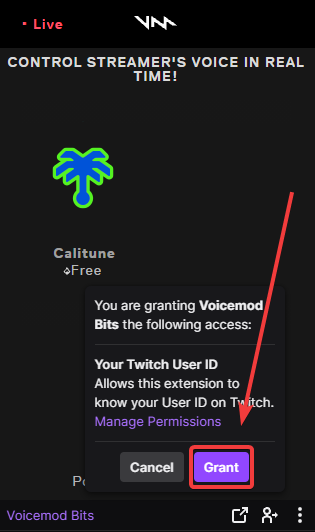 If they don't accept the permissions the name will be displayed like this: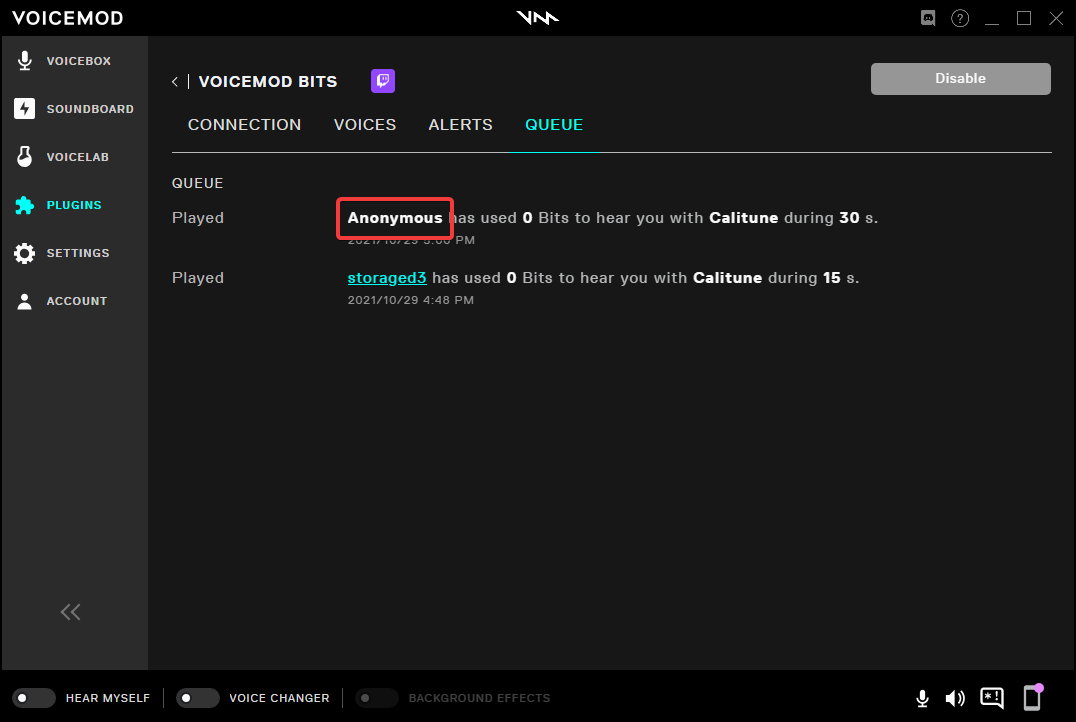 If you have problems with Voicemod Bits, please write us a ticket to the support form: https://www.voicemod.net/support by choosing the following categories:
- Technical Support
- Voicemod Bits