Did you get the "Voicemod Virtual Audio Device warning" when you are trying to open Voicemod?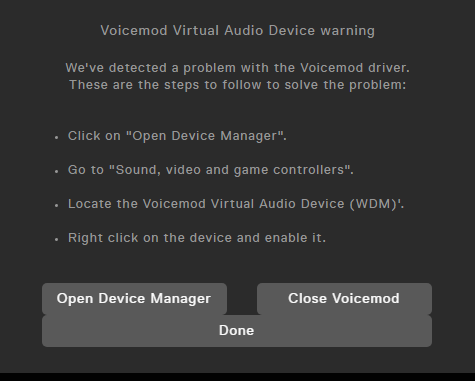 Are you in the Windows Insider Program and are you running a Windows 11 dev build?
Do you get a warning sign on our device in the Device Manager?
Do you get a Code 39 error in our driver properties?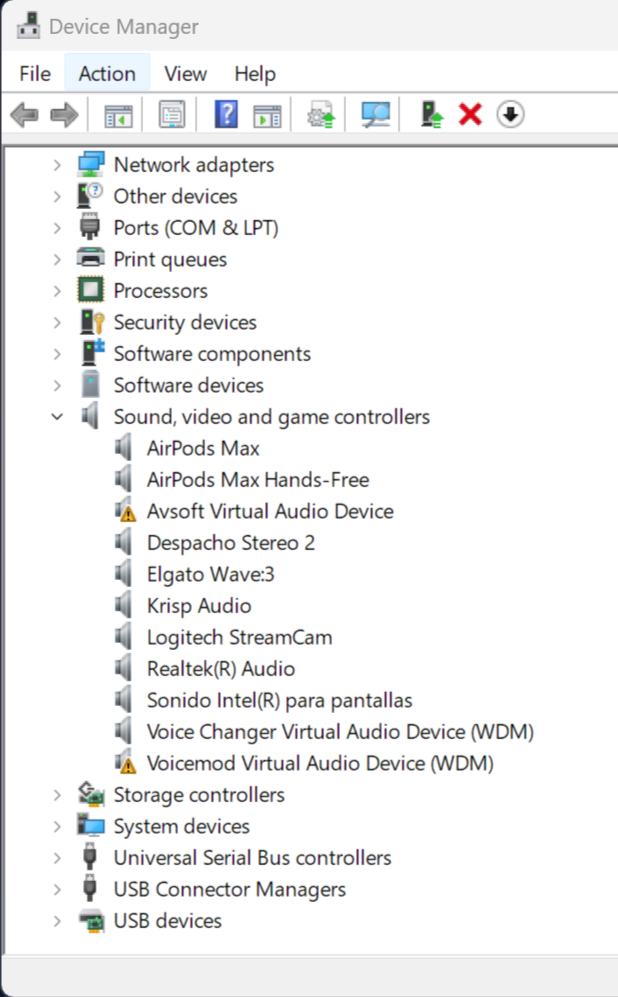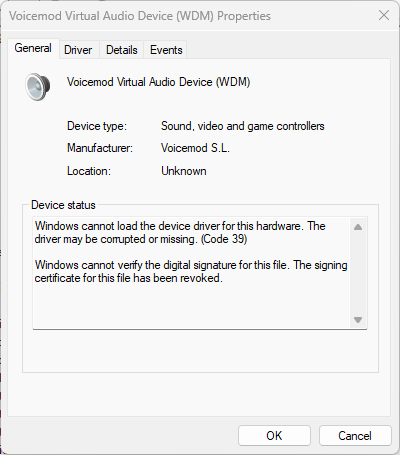 We would like to inform you that Microsoft decided to revoke our driver in their latest Windows Insider builds (over build number 22557). To fix this, you need to download (and install) the specific hotfix/version of Voicemod that's compatible with these early versions: https://www.voicemod.net/b2c/v2/VoicemodSetup_2.33.1.0.exe*
*Please note that the update will not be enough, as the driver is not reinstalled in that case. You have to completely uninstall Voicemod, restart Windows, and install this version.
If the error persists you must have Valorant and/or Vanguard out of date because the latest version of Vanguard has fixed the problem.
If none of the above works and you keep getting the same issue, please write us a ticket to the support form: https://www.voicemod.net/support by choosing the following categories:
- Technical Support
- Voicemod Driver