Do you have any Loupedeck's device and are you thinking on using it with Voicemod?
There are tons of possibilities when using Voicemod with Loupedeck, you'll be able to enhance the experience for you and your viewers and gain control over your audio.
In the next article we'll explain how to install Voicemod's plugin for Loupedeck.
First, you need to have your Voicemod app installed and running. In case you need some help installing Voicemod, check the following article: Voicemod installation
Once Voicemod is installed and running, we'll show you how to install our plugin.
You can find the marketplace from Loupedeck in the upper right corner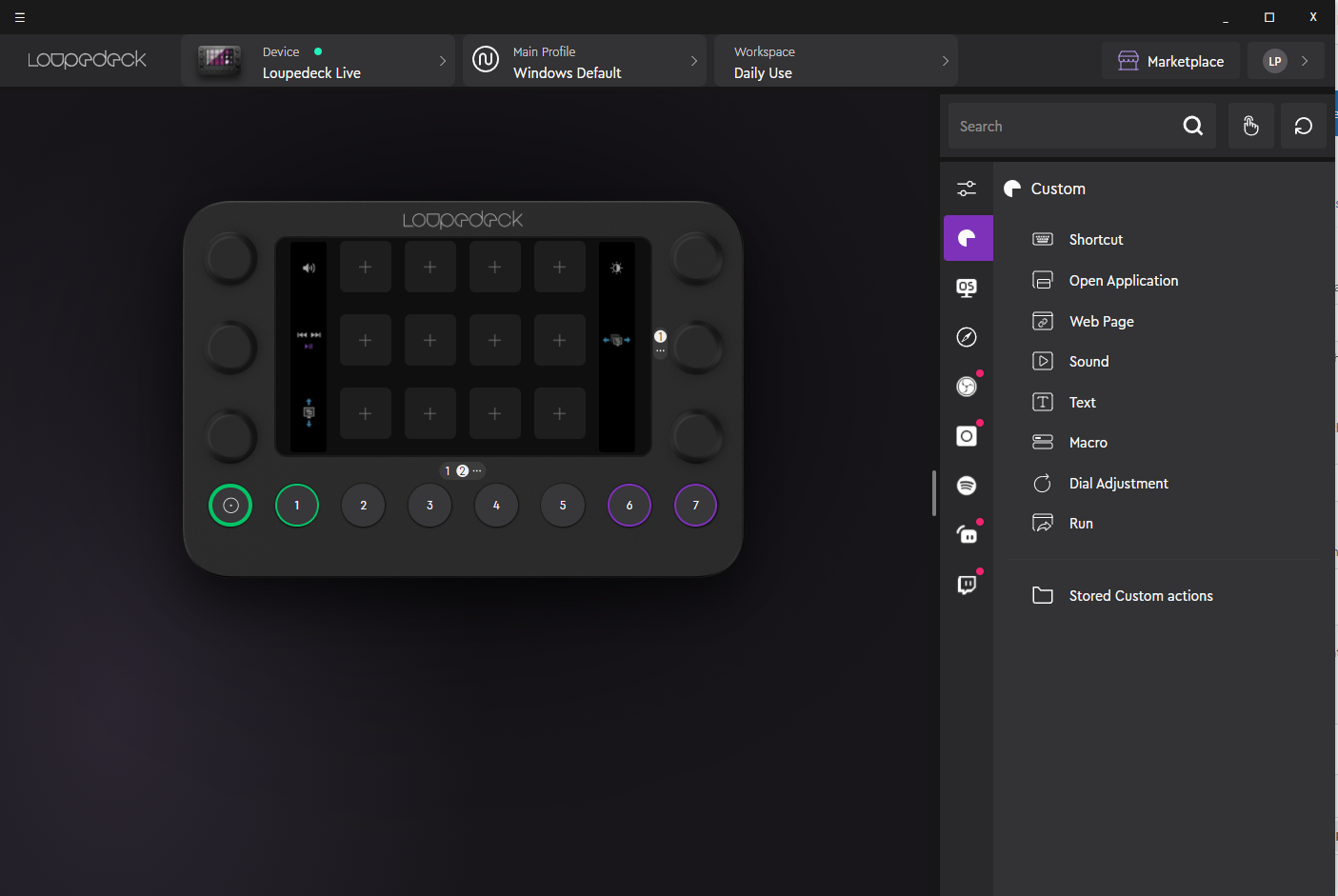 After landing in Loupedeck's marketplace, you have to select as category plugins.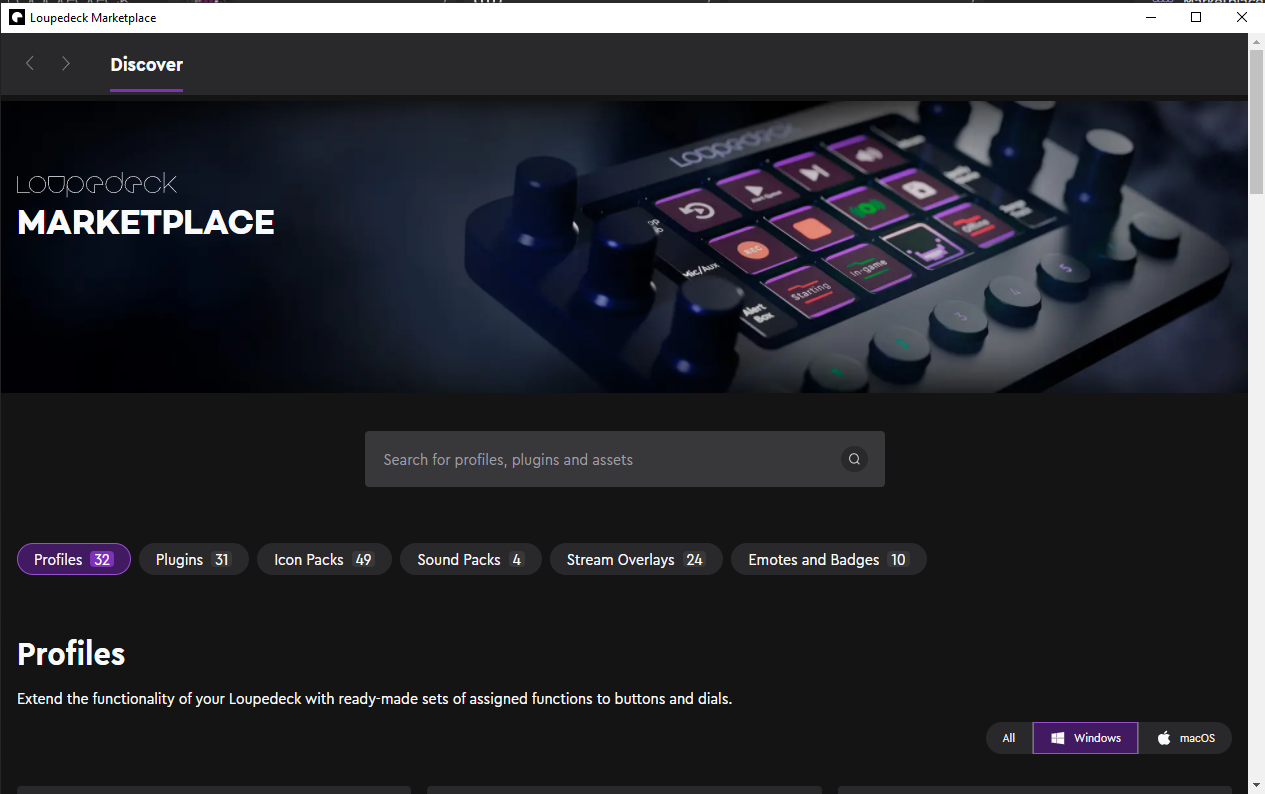 And then, scroll to find Voicemod's plugin. Once located, click on install and the magic will happen.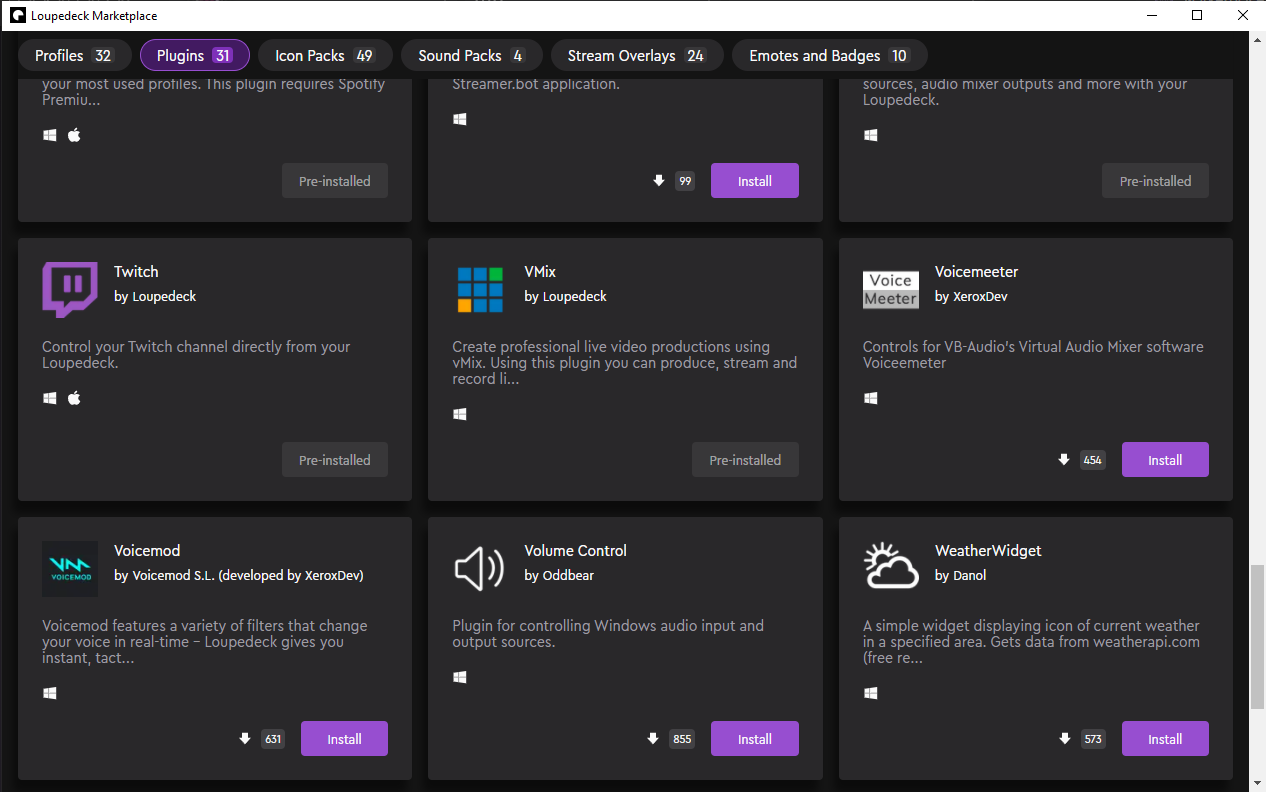 After the installation, you'll be able to add the functions from Voicemod to your Loupedeck. Just select your preferred one, save it as an action and add it to any of your buttons.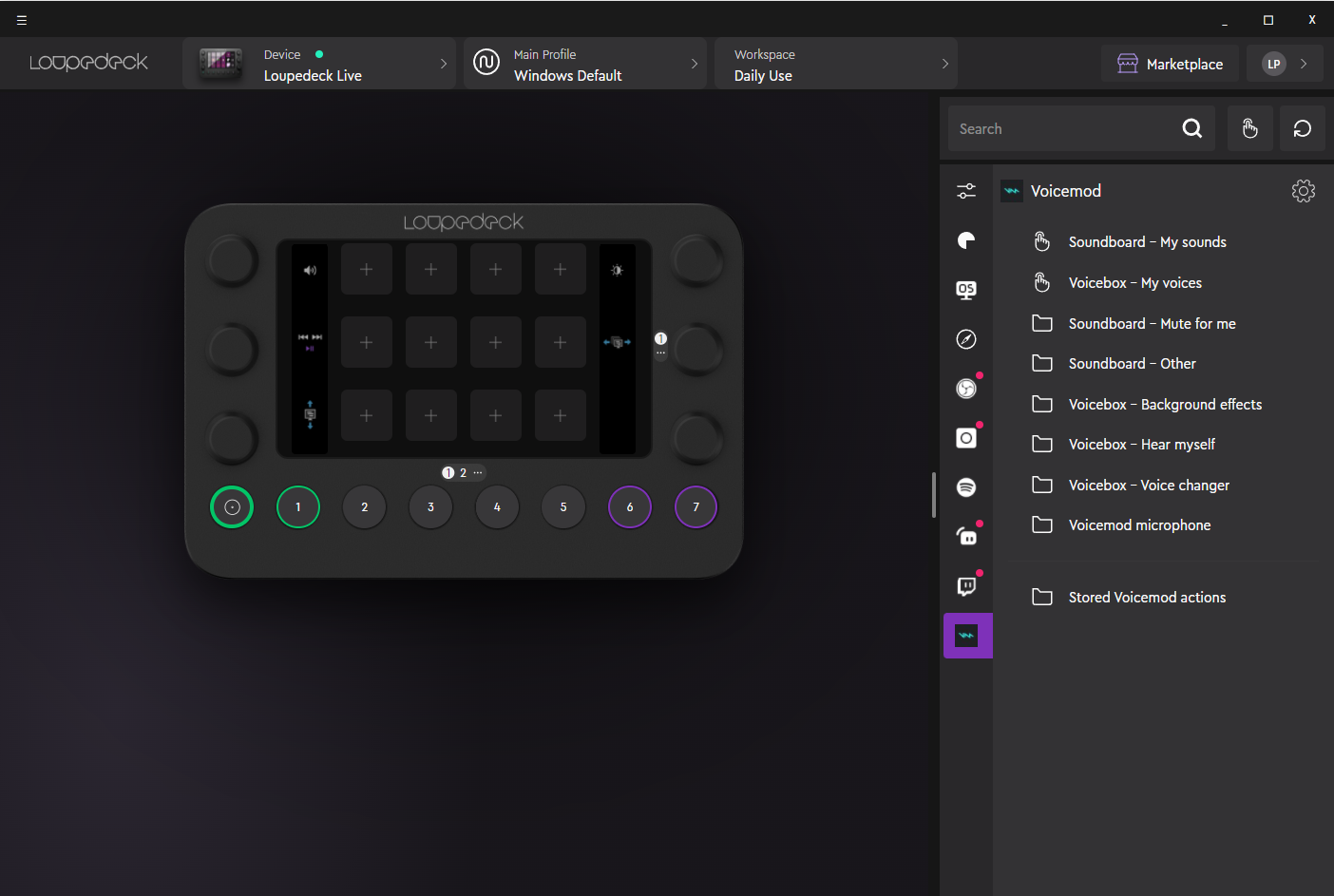 You can find more about every function in the next article: Voicemod's functions
That's it! Now you are up and running to use Voicemod with your Loupedeck.
In case you want you find any issue installing or using our plugin, don't hesitate to contact us following the next link, we'll be glad of helping you!