As of version 2.38, Voicemod has made a significant improvement in its functionality: its virtual microphone is activated when Voicemod is opened and deactivated (disappears) when it is completely closed (except in crashes or forced shutdowns).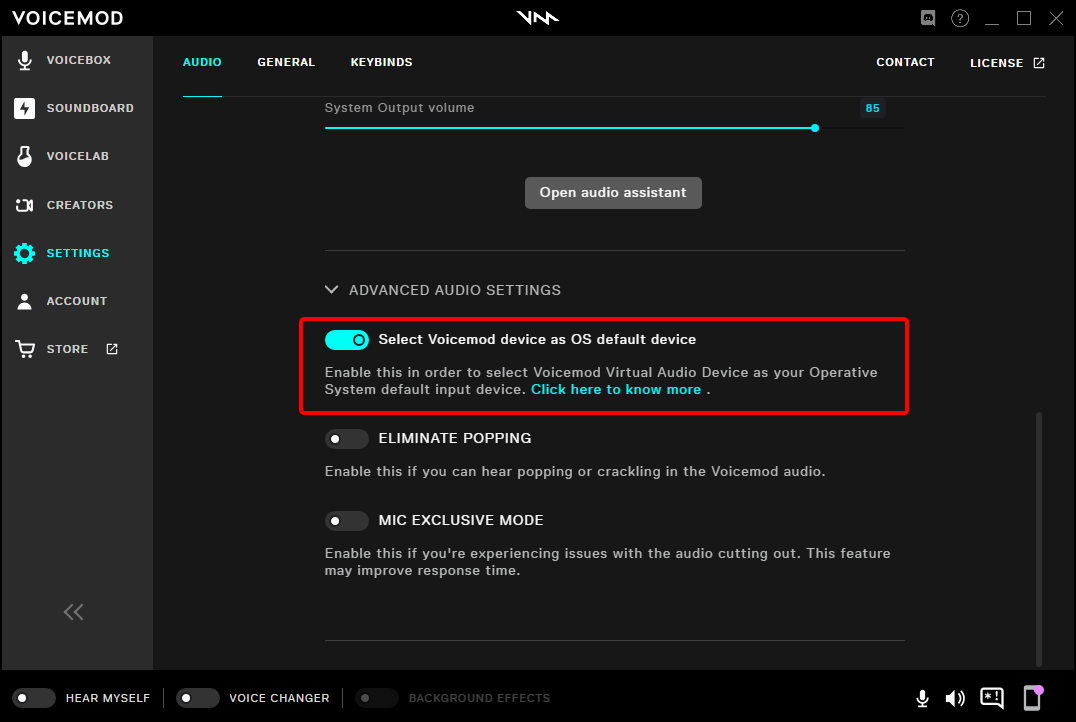 Also, unless you disable this option, while Voicemod is open, our microphone is set as the default input device in Windows, and what does this mean?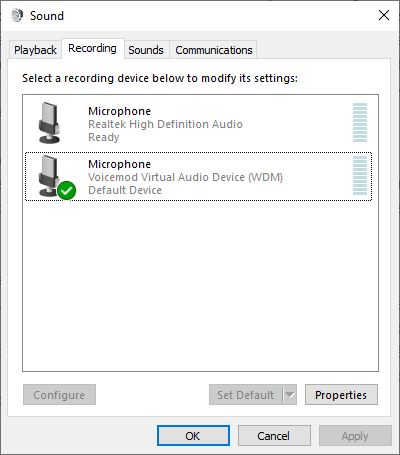 Everything will be easier and simpler. In all the programs/games in which you have as an input device the default input device in Windows, while Voicemod is open, Voicemod will be your microphone and you will not have to make any more changes.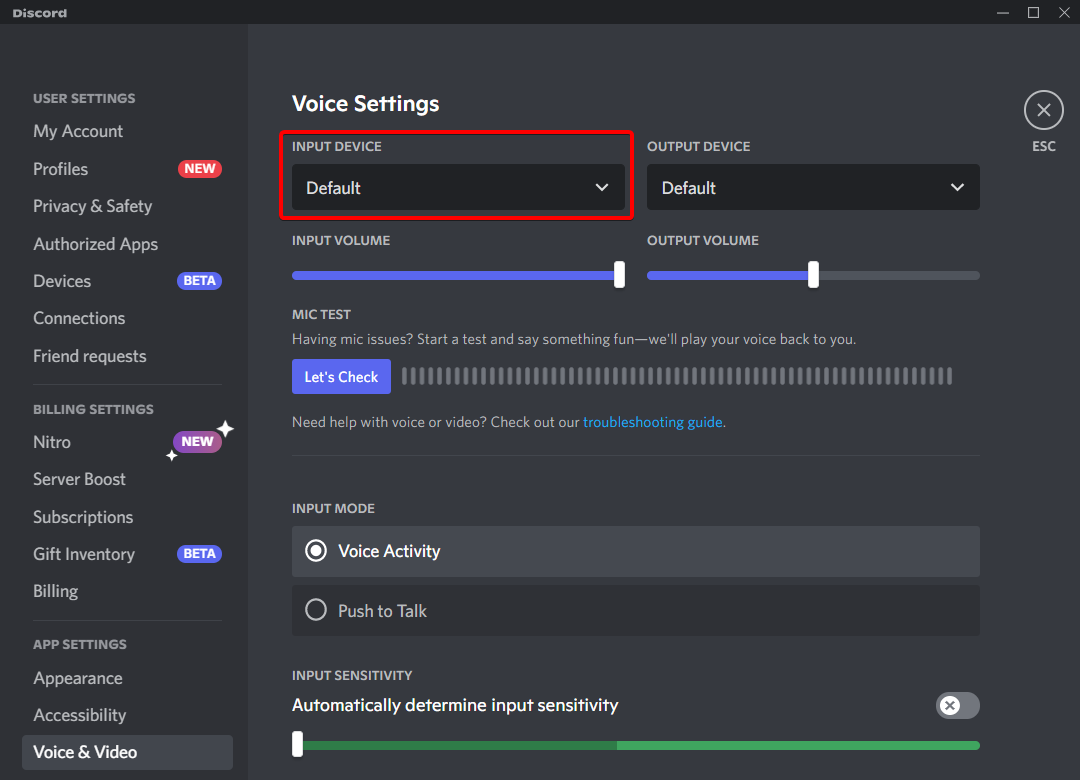 In which cases will it be necessary to disable this option?*
Normally when you have an advanced sound configuration (using sound mixers and/or several devices...) and you have set a specific input device by default in Windows. If you see that Voicemod is interfering with your sound configuration, disable this option and configure everything as you had before.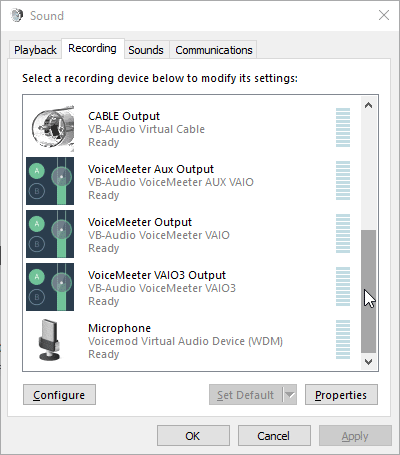 *If you are using Voicemeeter, Voicemod input device will disappear if you close Voicemod before Voicemeeter, so we recommend you to close Voicemeeter before Voicemod and also to open Voicemeeter after Voicemod until we include the option to not activate/deactivate the Voicemod devices when opening.
If it's not working or if you have further doubts, please write us a ticket to the support form: https://www.voicemod.net/support by choosing the following categories:
Technical Support
Audio
Other audio issues