Have you ever missed the chance to send the perfect sound to finish a joke on Discord? Did you want to leave your friends speechless while chatting?
Now, you'll be able to do it using our Tuna's bot for Discord.
Tuna's bot is an integration that we have developed to access our community sounds library from your own Discord server and take your experience to the next level.
In this article we'll see how to install the bot on your server and how to use it.
Installing Tuna's bot
To install our bot in your Discord server, there are some requirements that you must meet, let's see them:
Have discord installed.

Login in to discord.

Have a valid invitation link.

Have administrator permissions for a community.
If you meet all the requirements, you can proceed to install our bot. You just need to go to the following link: https://tuna.voicemod.net/discord-bot
In the next gif you can see the full path to install it: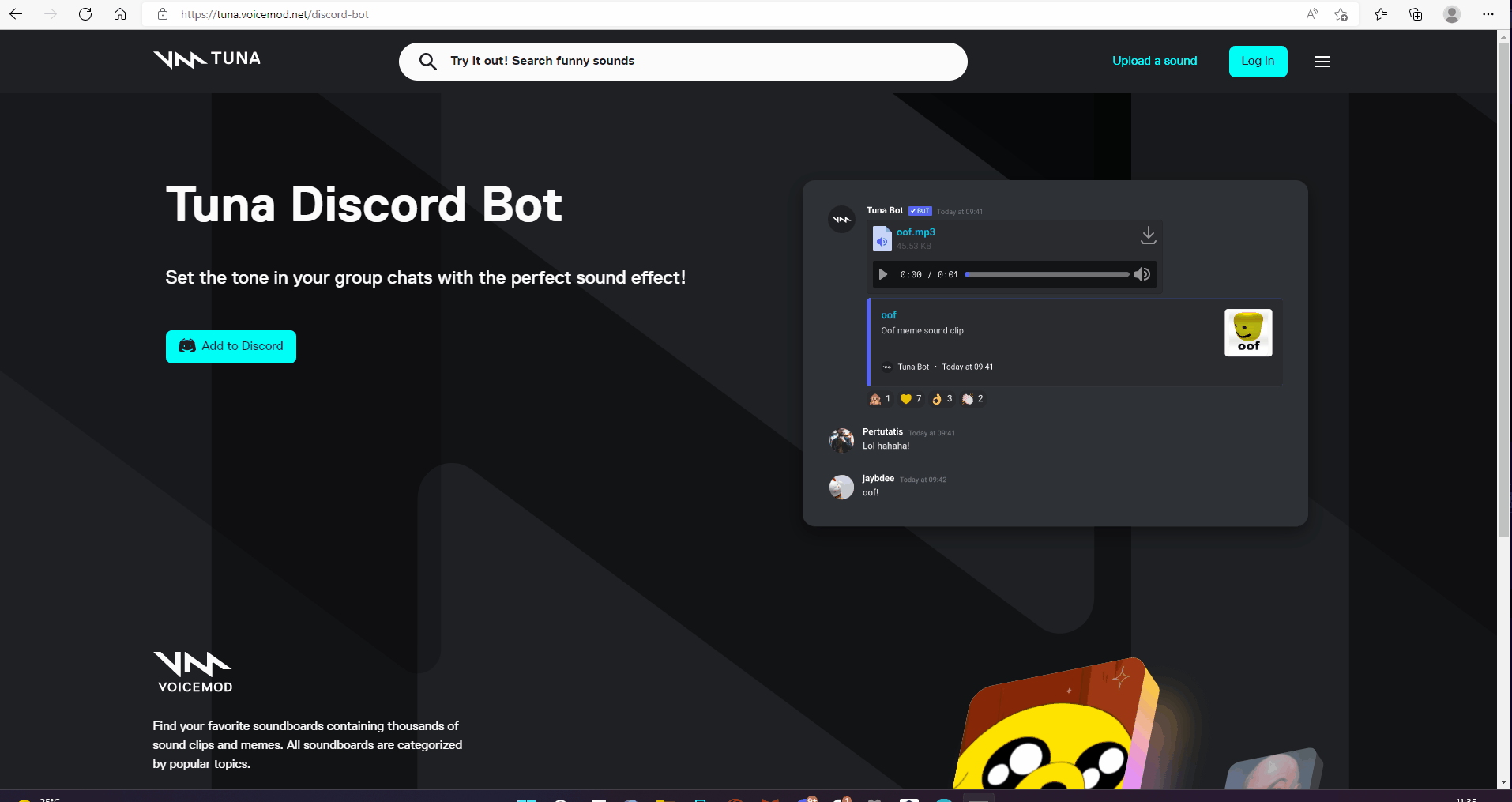 Using Tuna's bot
After installing it in your server, you'll be able to use it through different commands that you can prompt using "/".
Let's see some examples:
Command search: /search
Command play: /play

Command random: /random
With these commands you'll be able to reproduce any sound from our library in your server, no matter if you have Voicemod app installed on your computer or not.
You can also restrict the bot from accessing to certain channels or to limit them to concrete roles. You can do this from Server Settings -> Integrations -> VoicemodTunaBot
If you encounter any issue trying to use our bot, please check the following article:
Or if you have any question regarding the bot, don't hesitate to contact us. https://www.voicemod.net/support/