Are you thinking of requesting a refund for your Voicemod PRO license?
If you are not happy with Voicemod you can request it if you are within the time frame of our return policy which is the first 30 days after the purchase. You can check our terms of use in the next link: Terms of use
The refund has to be processed by the payment gateway that processed your purchase, we work with 2 different ones, Xsolla and Paddle.
If you don't remember which one you used, you can check it in your bank statement, the charge should include the name of the payment gateway, something like this: PADDLE.NET*VOICEMOD - XSOLLA*VOICEMOD
And now let's see how to request it:
Requesting refund to Xsolla.
To request the refund you have to go to the next link: https://help.xsolla.com/refunds/refund-my-digital-purchase#form
There you'll find the option to request a refund, you just need to fulfill the form.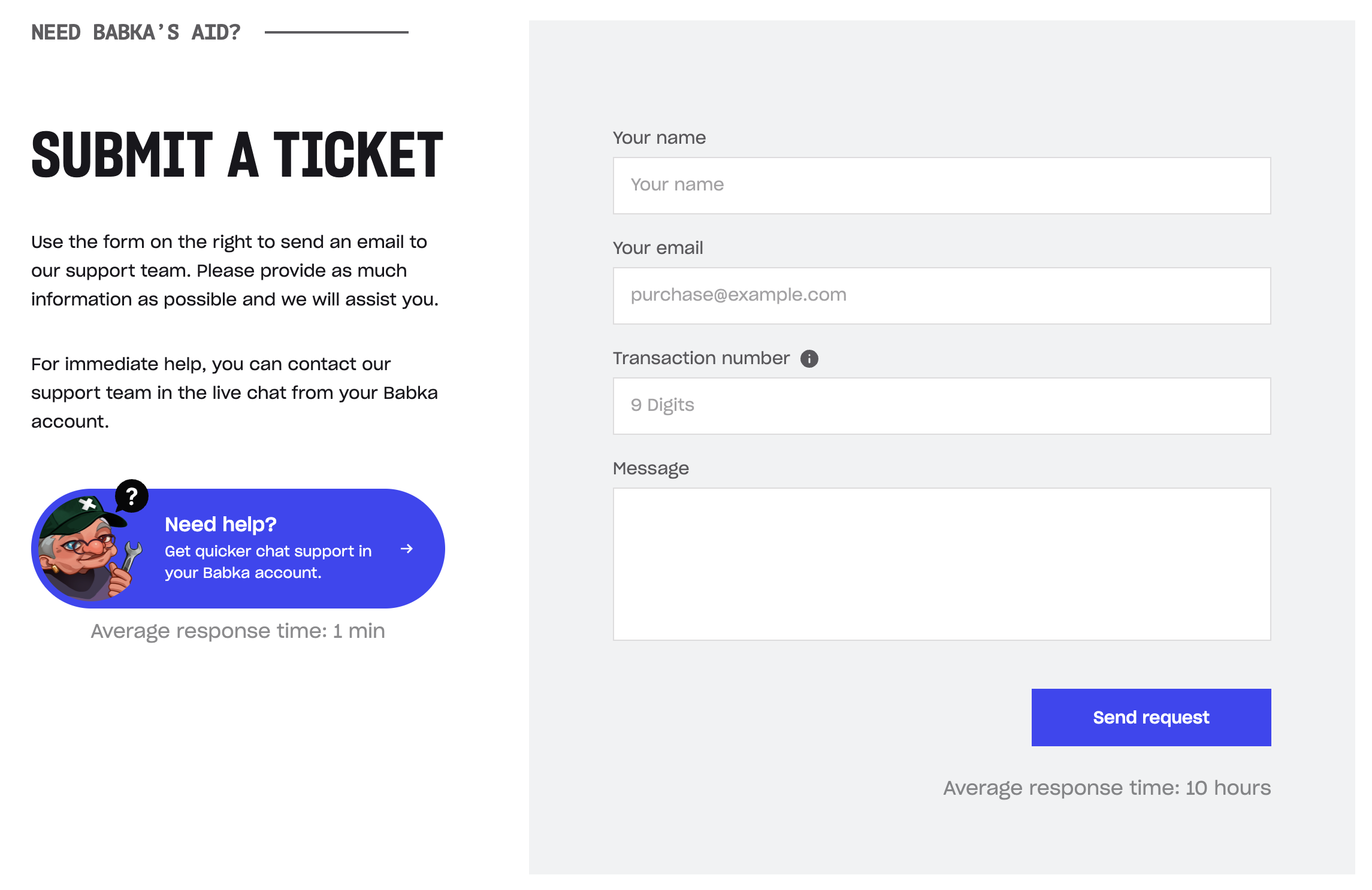 You can find all the information requested in the invoice that you received after purchasing Voicemod.
Here you have an example to find it: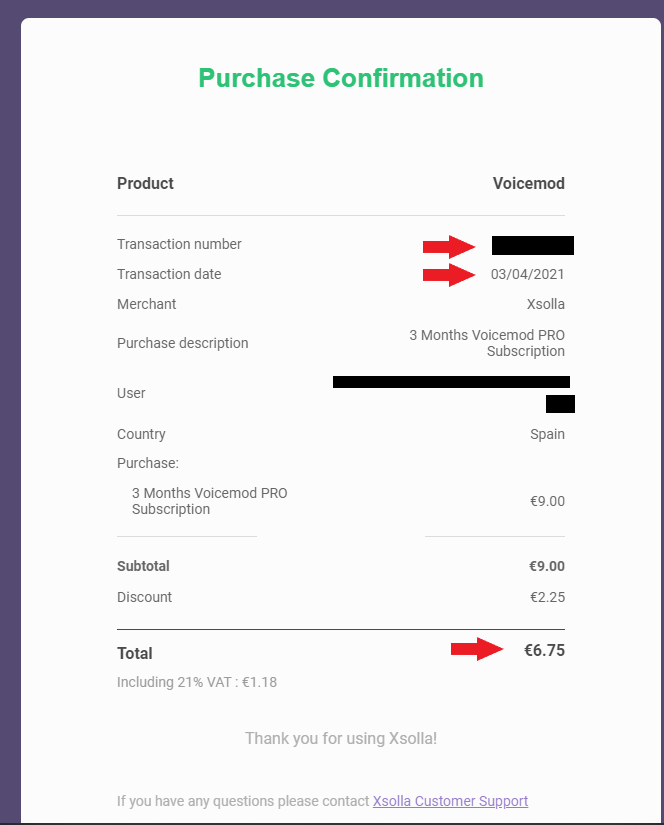 After filling the form, you just need to click on request refund at the bottom.
Xsolla will evaluate your request and inform you about the process.
Requesting refund to Paddle.
To request the refund you have to go to the next link: https://paddle.net
You'll be redirected to this page: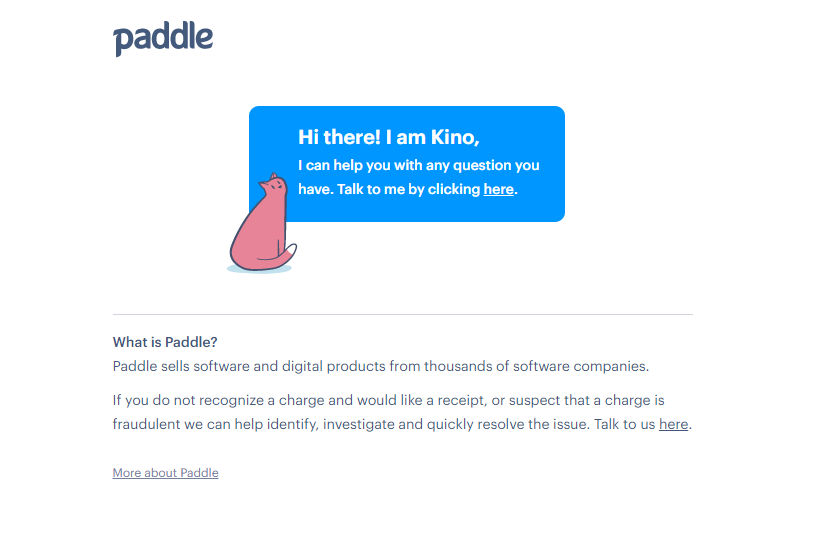 Here, you'll be able to request a refund from Kino, which is the virtual assistant from Paddle. They will request all the information needed to process the refund. In case you find any issues trying to finish the process, you will be able to speak with an agent from their side to solve your inquiry.
After that, they will accompany you until the refund is done.