Are you thinking of purchasing Voicemod PRO version? Let us explain to you how to buy it and unlock the PRO features.
First, a quick explanation of what you'll get after becoming a PRO user:
- Full voice roster in our Voicebox, including the new ones that we'll develop.
- Access to our PRO soundboards, where you'll find tons of different sounds. In this section, we offer different Soundboard profiles themed for Christmas, Halloween... Even some Cyberpunk sounds ;)
- Full access to our Voicelab, where the magic happens. Here you can create custom Voicelab Voices, adding and modifying your voice and saving those settings for the future.
And now, let's see how to get Voicemod PRO.
You can check our products and prices inside our app, just click on the blue button at the bottom of the screen.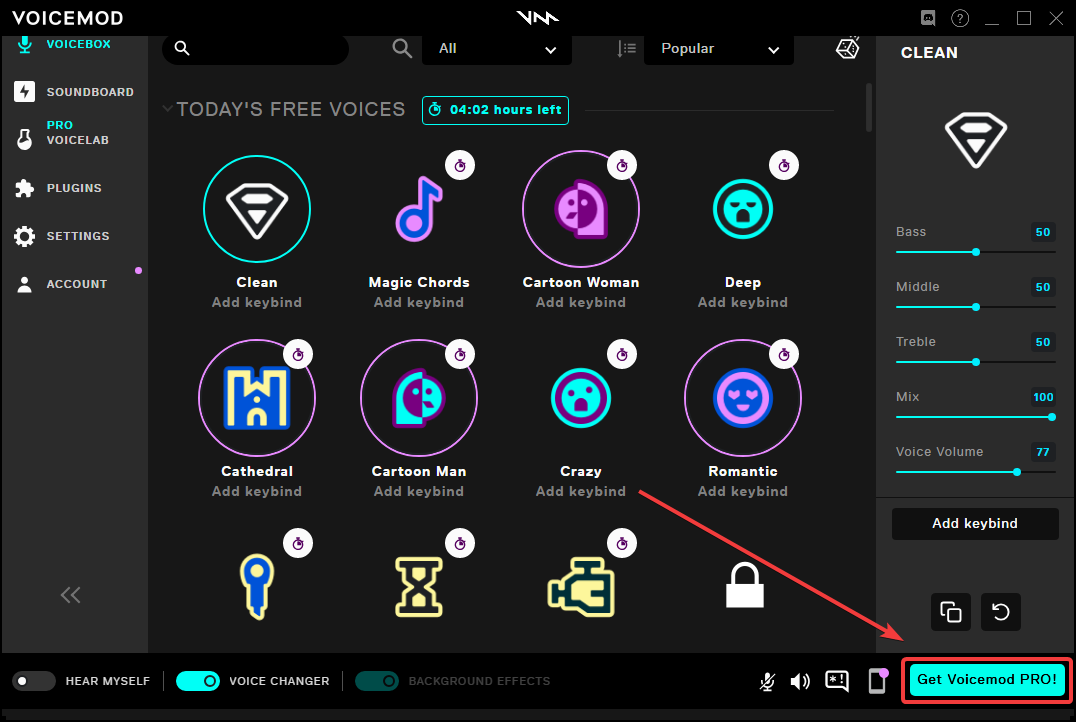 After selecting your product you'll be redirected to a webpage to continue the purchase process. You have to set a default browser for this process.
Once the browser is open, you'll land on this page: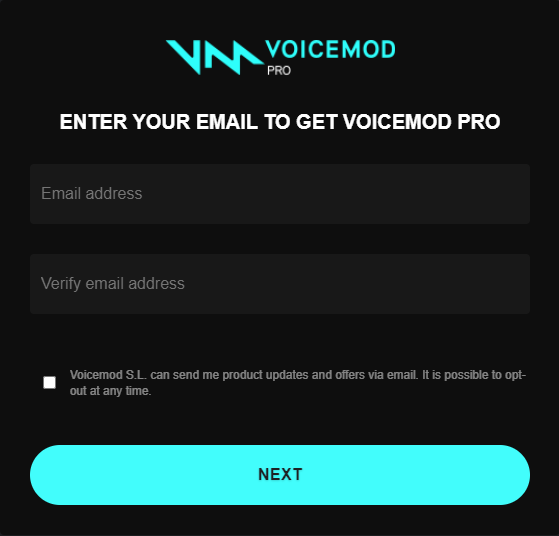 This email address will be used to send your license key and to validate some changes on it, for example, to relink your key to a different installation.
In this first step, you have to verify your email writing it twice before continuing and clicking on NEXT.
Now you'll arrive at the checkout page, just select which payment method do you want to use.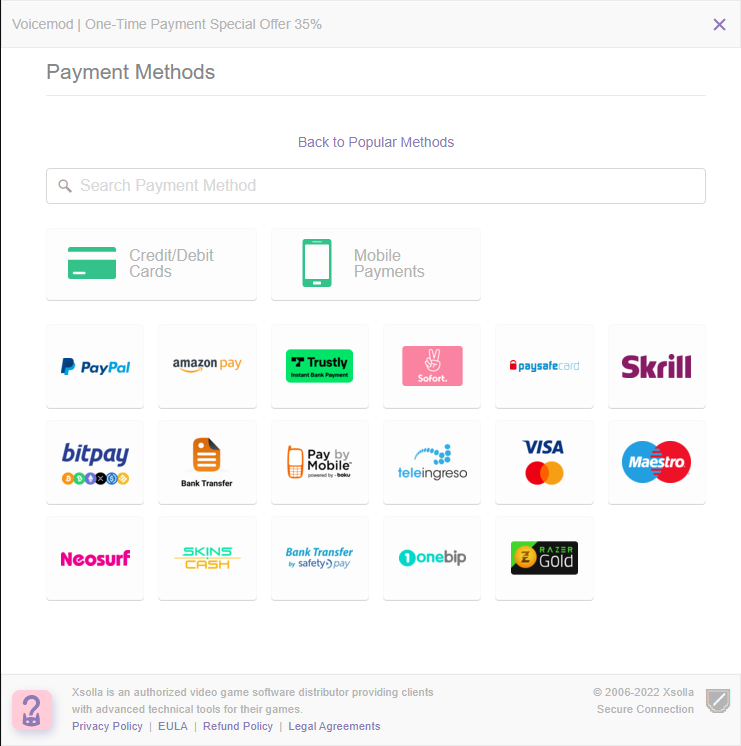 And then, you'll be able to finish the purchase process. On this screen, you can check your payment method and the price.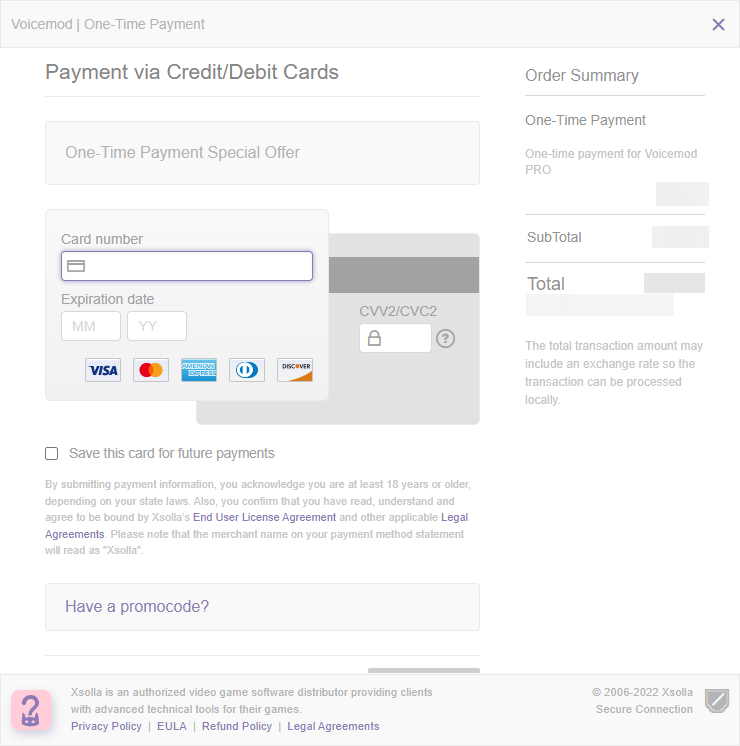 After finishing the purchase, you just need to copy the key that you'll receive in your email and paste it on the license tab inside Voicemod.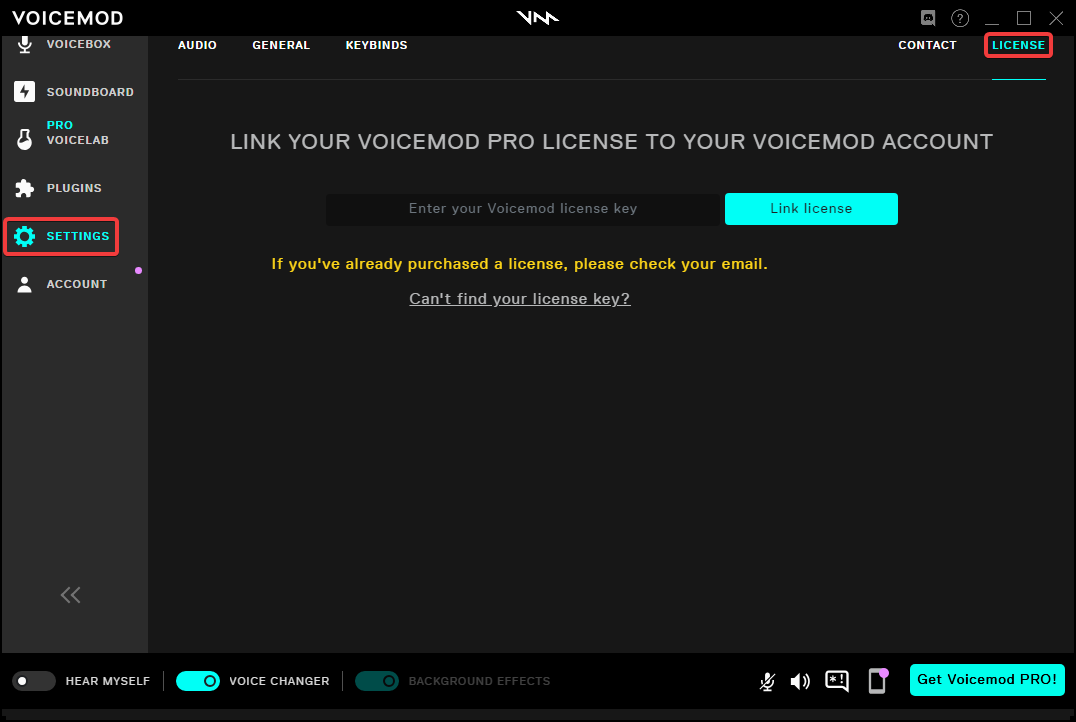 Now, you are a full PRO user, enjoy it!
If Voicemod does not open your browser to start the purchase, or you get stuck in some part of the process, please check this article: I can't purchase Voicemod.
If you experience issues connecting to the webpage, please check this article: Login Issues: ERR_CONNECTION_TIMED_OUT
If you experience issues after verifying the email, please check this article: Creating checkout process
If our payment gateway shows any unexpected error, please check this article: Xsolla issues during purchase
If none of the above works and you are not able to purchase a Voicemod pr0 license, please write us a ticket to the support form: https://www.voicemod.net/support by choosing the following categories:
- Licenses and Subscriptions
- I have had problems during the purchase process