Are you thinking of cancelling your subscription with Voicemod? In case yes, here you'll find a quick guide about how to cancel before your next renewal.
Depending on which payment gateway processed your payment, there will be 2 different ways to cancel your subscription.
If you purchased your license by Paddle:
Go to Voicemod APP and access to the license tab on settings.
Clicking on cancel subscription will lead you to Paddle's webpage to finish the cancellation process.
If after clicking this cancellation button leads you to this article, it means that you purchased your license through Xsolla and you need to cancel this subscription from your email.
If you purchased your license by Xsolla:
Access your email inbox linked to your License key
Filter by email: mailer@xsolla.com or subject: Voicemod subscription activated. Remember to check your spam folder.
You'll find this email: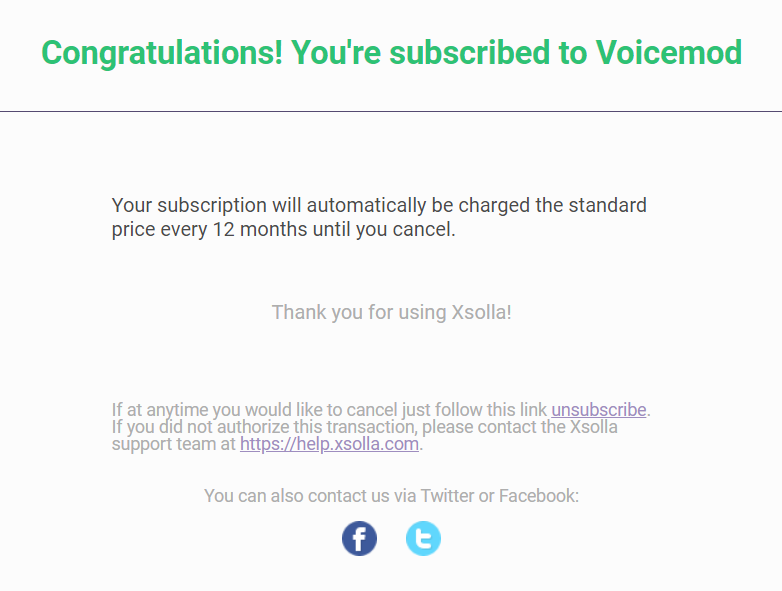 There will be an unsubscribe link.
Click and you will see the following screen.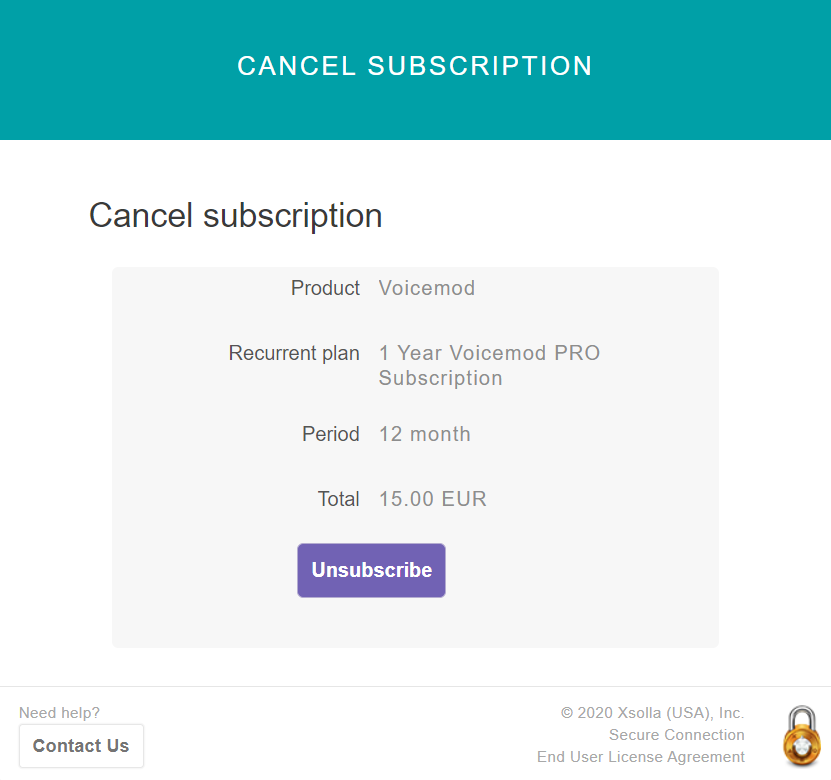 Now click over the Unsubscribe button to cancel the renewal of your subscription service.
Clicking over the Unsubscribe button will lead you to this screen.
Your subscription renewal has been cancelled. Remember that your subscription will be active until the expiration date
In case you don't have this email on your inbox, you can cancel your subscription directly from Xsolla's webpage following this link: https://help.xsolla.com/i-have-a-problem-with-the-purchase/how-can-i-cancel-my-subscription#forms
Select a contact way to request your cancellation and fill in the information required.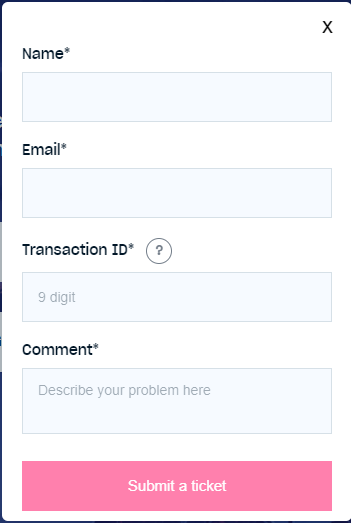 After this, Xsolla will proceed with the cancellation of your subscription.
We're experiencing a visual bug that may show your subscription as active inside our app after cancelling it. We are working on fixing it, sorry for the inconvenience.
If you are still having trouble please contact us using our Contact us form.