If you have an active subscription and want to cancel the renewal please take the following steps:
Access your email inbox linked to your License key
Filter by email:

[email protected]

or subject: Voicemod subscription activated
You will find an unsubscribe link.
Click and you will see the following screen.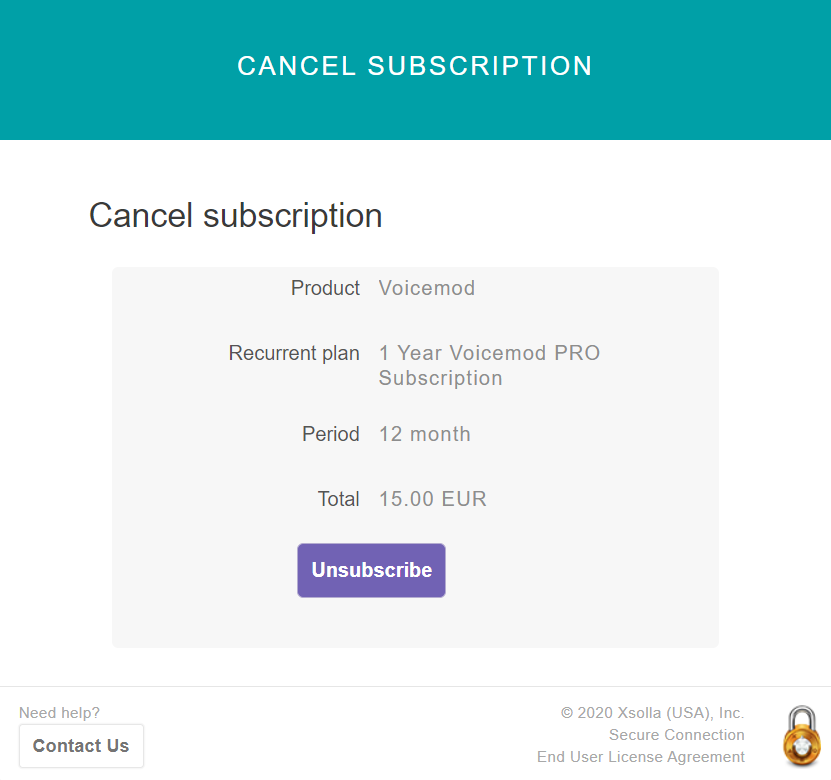 Now click over the Unsubscribe button to cancel the renewal of your subscription service.
Clicking over the Unsubscribe button will lead you to this screen.
Your subscription renewal has been cancelled. Remember that your subscription will be active until the expiration date.
If you are still having trouble please contact us using our Contact us form.