Are you thinking of cancelling your subscription with Voicemod? In case yes, here you'll find a quick guide about how to cancel before your next renewal.
Subscriptions will be renewed automatically when the expiration date arrives. To cancel your subscription you just need to access to the account section: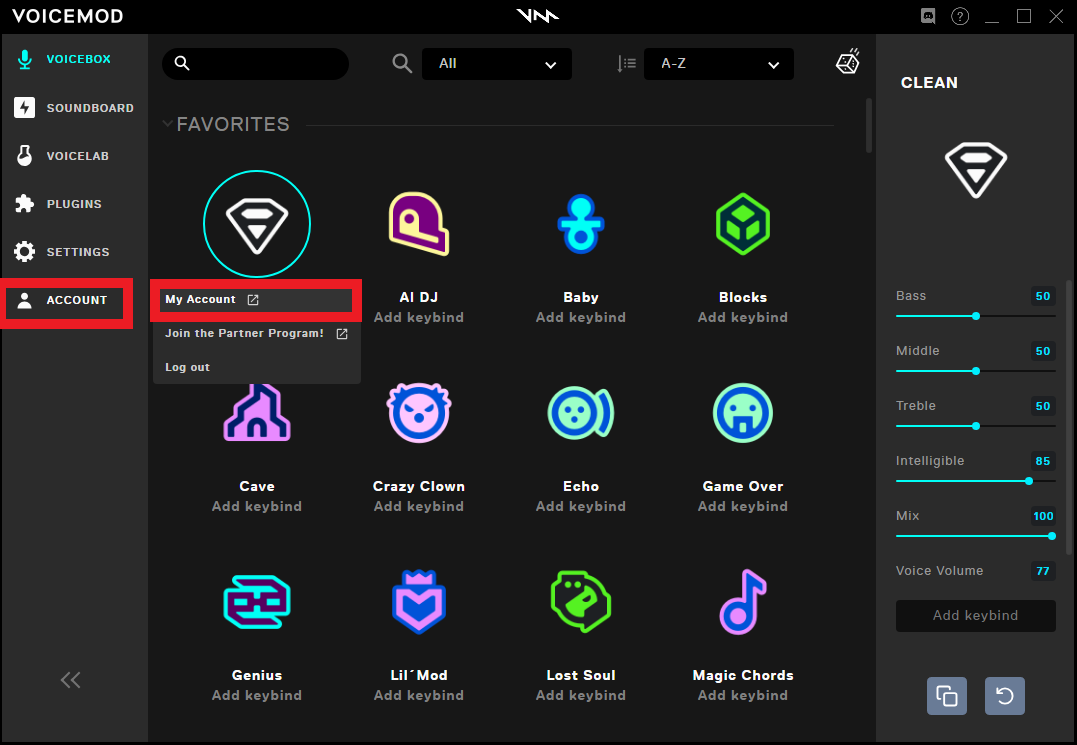 After clicking on "My Account" your browser will be open at http://account.voicemod.net.
Once there just click on "Cancel Subscription" and confirm the cancellation: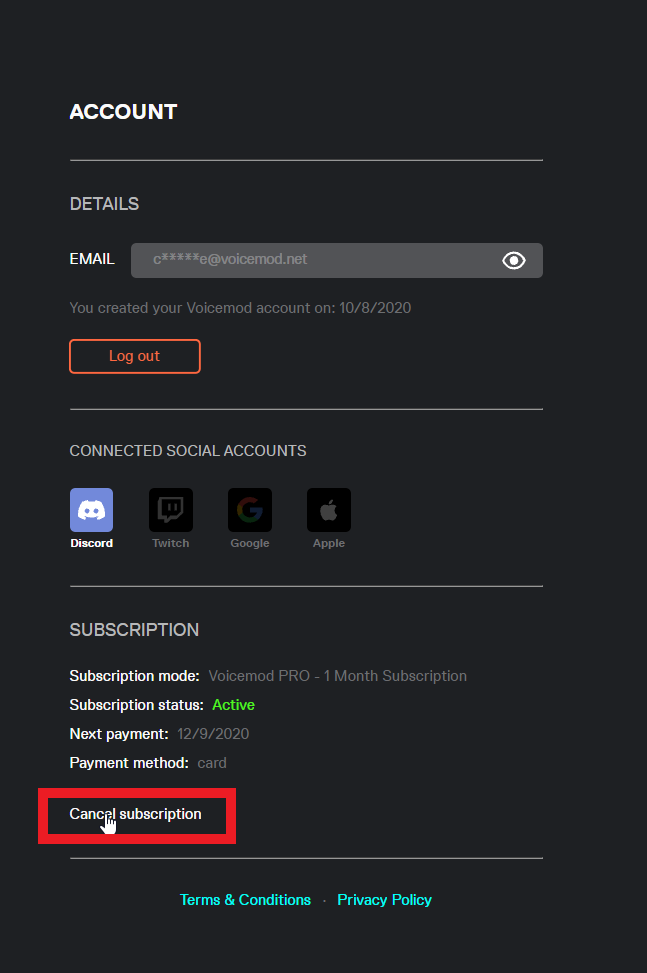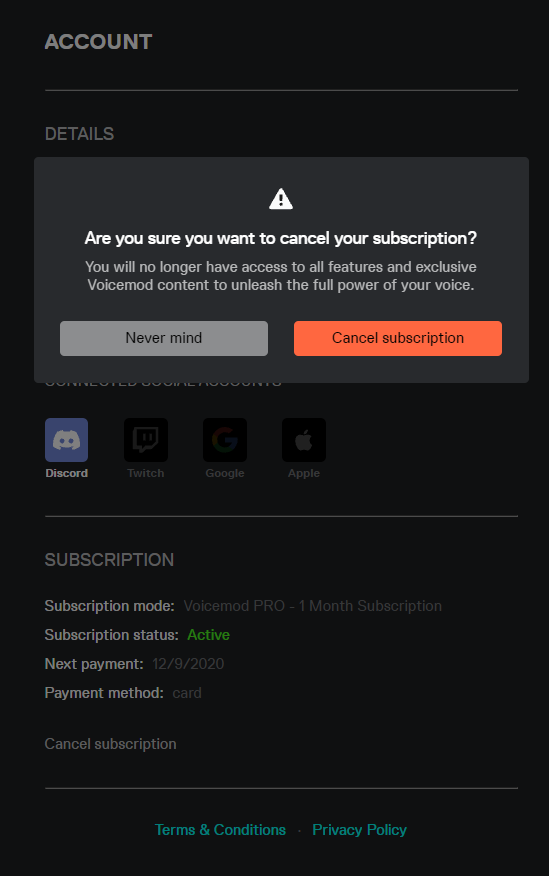 After that, your subscription will be canceled, which means there will be no automatic renewal. Your license key will remain active until the expiration date.
If you have any doubts, or you are not able to cancel your subscription (because your subscription status is paused or past_due), please contact us through the support form: https://www.voicemod.net/support by choosing the following categories:
- Licenses and Subscriptions
- Cancel subscription renewal