If you receive this error message in your browser when you start the login process: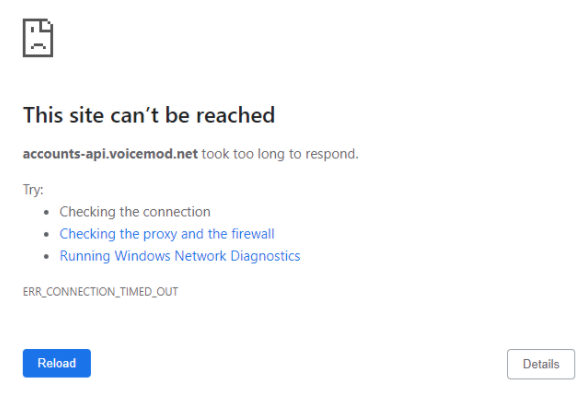 it means that there is something in your connection and/or on your computer that is preventing access.
Please try these steps to try to solve it:
Check Your Connection

Restart your router.
Check to see if you're on a slow wifi connection.
Try on another network or even with your mobile data

Disable Firewall and Antivirus Software Temporarily
Disable Proxy Settings
Clear Browser Cache
Temporarily Disable Your Plugins
Change DNS Servers
If all else fails, try another internet connection and/or another computer.