To redeem a code in our Store you have to go to https://store.voicemod.net and click on "Redeem code":

If you have not previously logged in, you will be prompted to do so.
Remember to use the same login you have used or will use when you open Voicemod.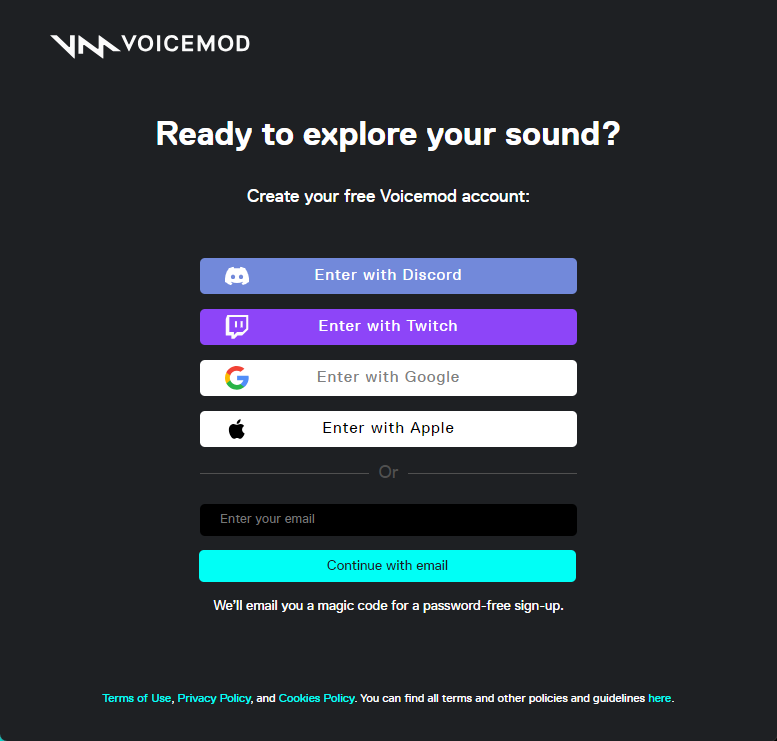 Once you have redeemed the code, you will need to go to Voicemod to use the content.
Download Voicemod, install and open it.
Problems during purchase?
If the content does not appear automatically, it may take a few minutes for the system to synchronize.
If it still doesn't appear after waiting, you may need a complete restart (closing Voicemod from the system tray).
If after the restart, it still does not appear, maybe you did not use the same login in the Store and in Voicemod. Log out and log in to ensure that you used the same one.
If it still does not appear (all or part of the purchased content), maybe your system is not compatible with the purchased AI voices. Check this information.
If you have problems logging in, please visit our Help Center: Login issues
Need more help?
If none of the above works and you are not able to purchase a Voicemod pr0 license, please write us a ticket to the support form: https://www.voicemod.net/support by choosing the following categories:
Licenses and Subscriptions
Redeem a coupon