This is how to set up Voicemod on Zoom:
Open Voicemod.
Open Zoom.
Join or start a meeting.
Wait for Audio setup > Test speaker and microphone.
As Speaker set your default speaker.
As microphone set Voicemod Virtual Audio.

If your audio is choppy or the volume has decreased, we recommend that you go to the Settings - Audio - Suppress background noise: Low.
And disable the option "Automatically adjust microphone volume"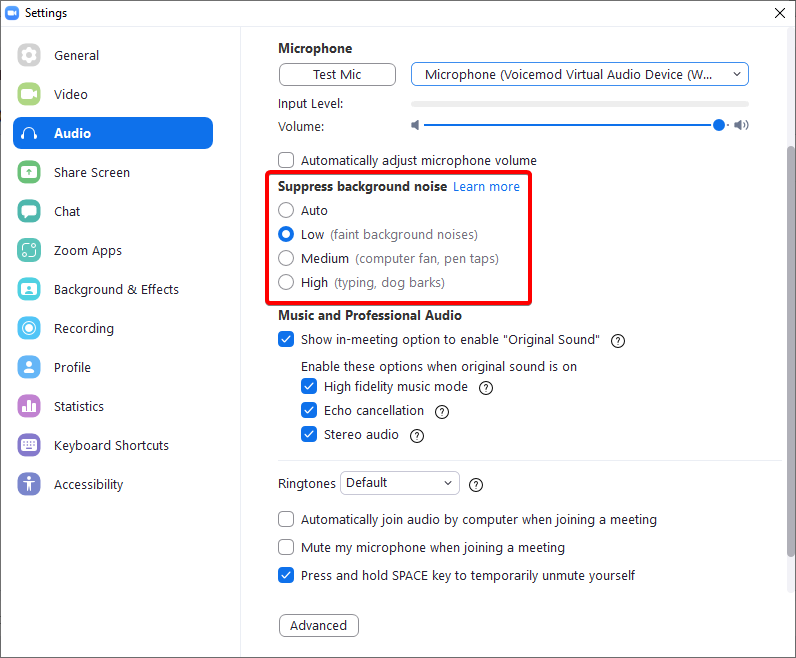 *Do not use the Voicemod Virtual Audio device as the output (headphones), we need it internally as an audio bridge to make all this work.