We strongly recommend that you back up your settings frequently.
It is the only way that you can save a copy of your current configuration so you can restore it if you need to reinstall Voicemod or restore your settings.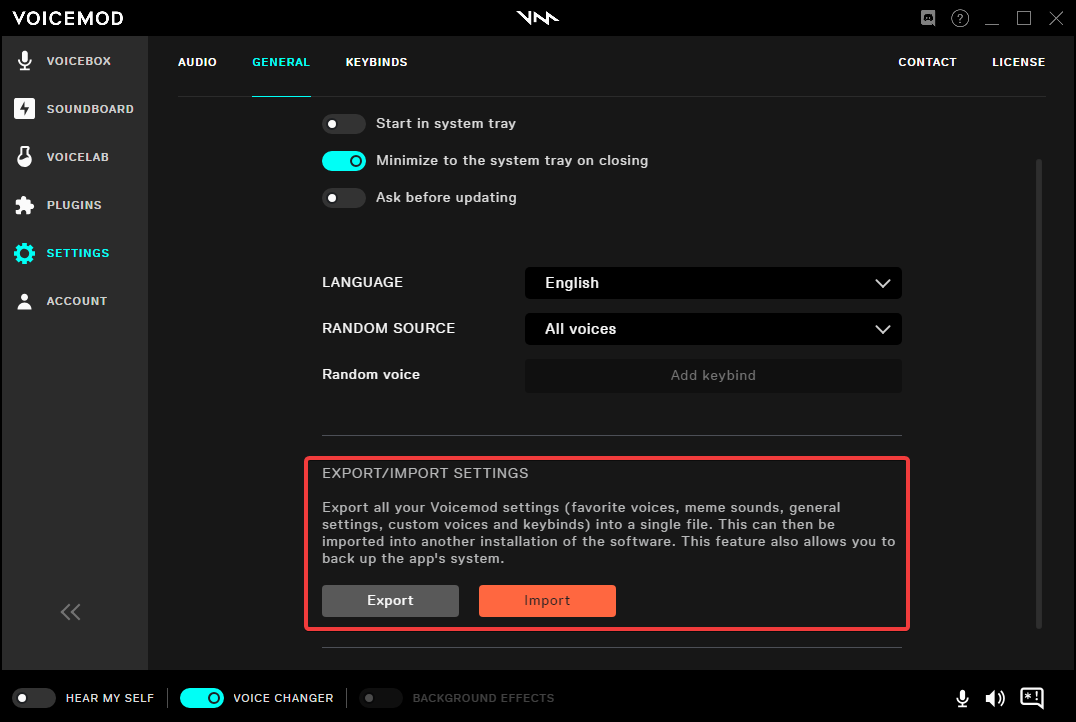 Export your settings and save them on your PC by clicking on the "Export" button.

Select a folder and a name for the backup and save it.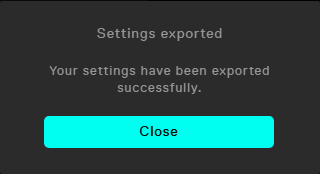 After that, you can uninstall and reinstall Voicemod or recover your settings using the "Import" button.

Select the backup and open it.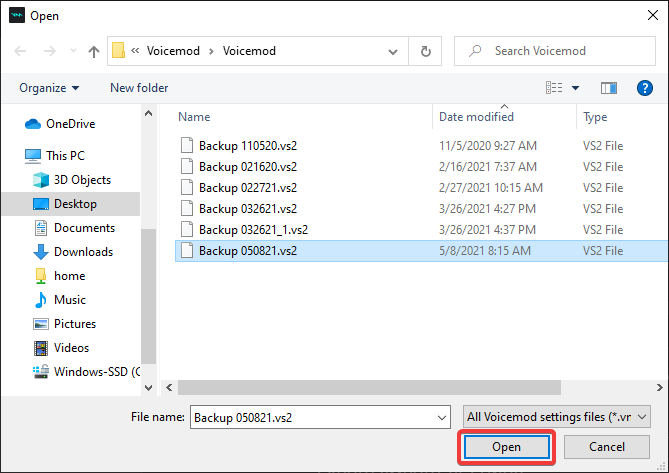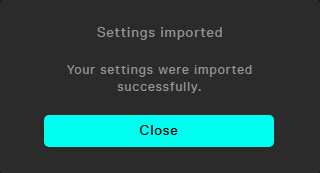 Remember that, if you reinstall Voicemod from scratch you have to link your license again:
Search on your email your Voicemod license key.

Type it on your Voicemod app.
For security reasons, you will be asked to confirm the activation by email.

To find it, filter your invoice by license@voicemod.net to locate our email.

If you are unable to locate the email please check your spam (or even trash) folder.