When you click on any of the four login options, the app has to open your default web browser to start the login process.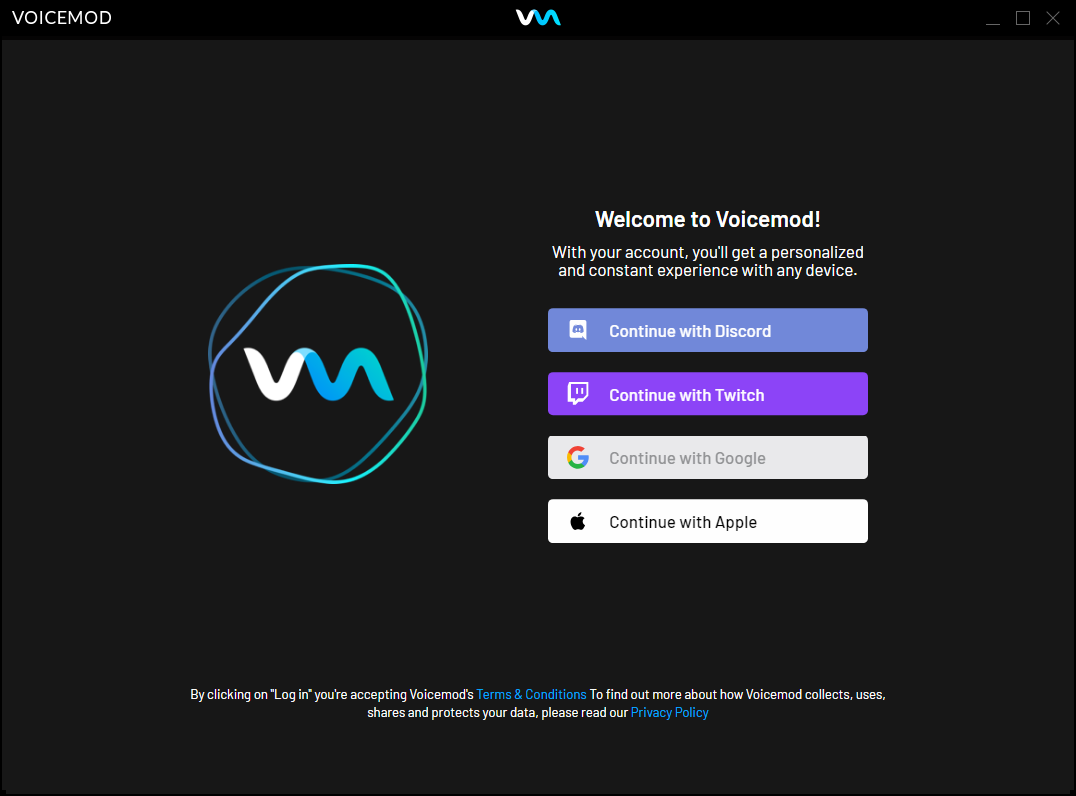 You need to have a default browser in order to be able to do it. Failing to have a default internet browser will pop up this all the time:
If this happens take the following steps:
Open Control Panel > Programs > Default Programs, click on "Set your defaults programs".
Under "Web browser", select the browser you want to make default and click OK. Do not choose "Use my current Web browser", even if there is only IE listed.
If you have a default browser and you manage to finish the login authorization process, this will appear:

Voicemod will be ready to be used automagically.
Remember: at the moment the 'Account' section only shows the email encrypted with which you have logged in. It will soon have much more content. But if you want to activate your license you will have to do it as usual: