Are you trying to add meme sounds but you can't?
Please, follow me in the next steps to try to solve this problem.
If you receive the error "Ouch! We couldn't load the sound" when you try to add a meme sound: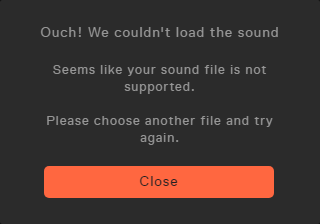 The reason for this error is that the file has a library format that is not supported for Voicemod, it is probable that the bit rate of that file is variable.
We're going to explain how to change the file to use it on Voicemod.
You need to use a program like Audacity to change the file's settings. After importing the file on Audacity you can export it changing these settings.
You can download Audacity from here: https://www.audacityteam.org/
After installation, open this .mp3 on Audacity and export as MP3 - Bit Rate Mode: CONSTANT
In the next screenshots, you can see how to make these changes.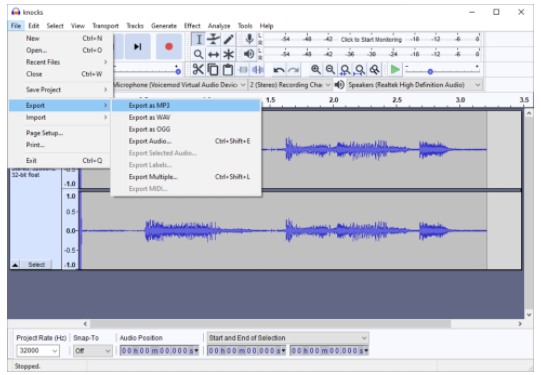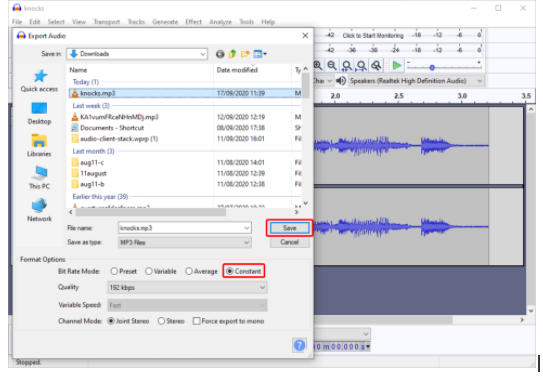 After exportation, your file should be able to be imported to Voicemod.
If none of the above works, you have any doubts or you are not able to convert the file and you keep getting the same error, please write us a ticket to the support form: https://www.voicemod.net/support by choosing the following categories:
- Technical Support
- Other technical issues