Voicemod can modify incoming voice through another application, e.g.: Voicemeeter Banana.
This is how to set up Voicemod with Voicemeeter Banana to modify an audio file:
System settings:
​​​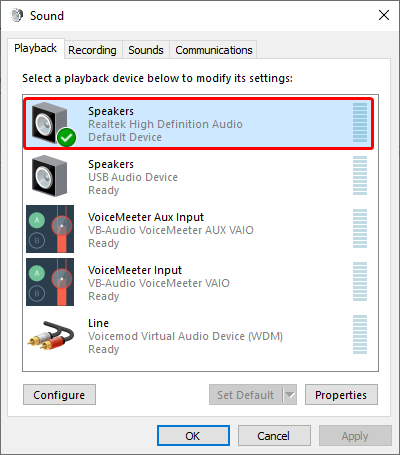 Voicemod settings:
​
Voicemeeter settings:
You have to load the audio file into the Voicemeeter cassette, play it, and send the audio to Voicemod via the VoiceMeeter B1 output setting as a Voicemeeter output.
If you want to monitor the audio modification, you have to assign output A1 to your output device (Headsets in MME driver, not WDM) and send the audio to your headset via the VoiceMeeter A1 output setting in the Voicemod Microphone device in Voicemeeter.
If you add your microphone in Voicemeeter and send to Voicemod through Voicemeeter Output B2 you can you can still use Voicemeeter without changing the Voicemod settings.
Here is also a video-tutorial to set up Voicemeeter and Voicemod: https://www.youtube.com/watch?v=WVLcX2o4naE