You can use Wave as if it were another microphone, even with the Elgato Wave Link software completely closed.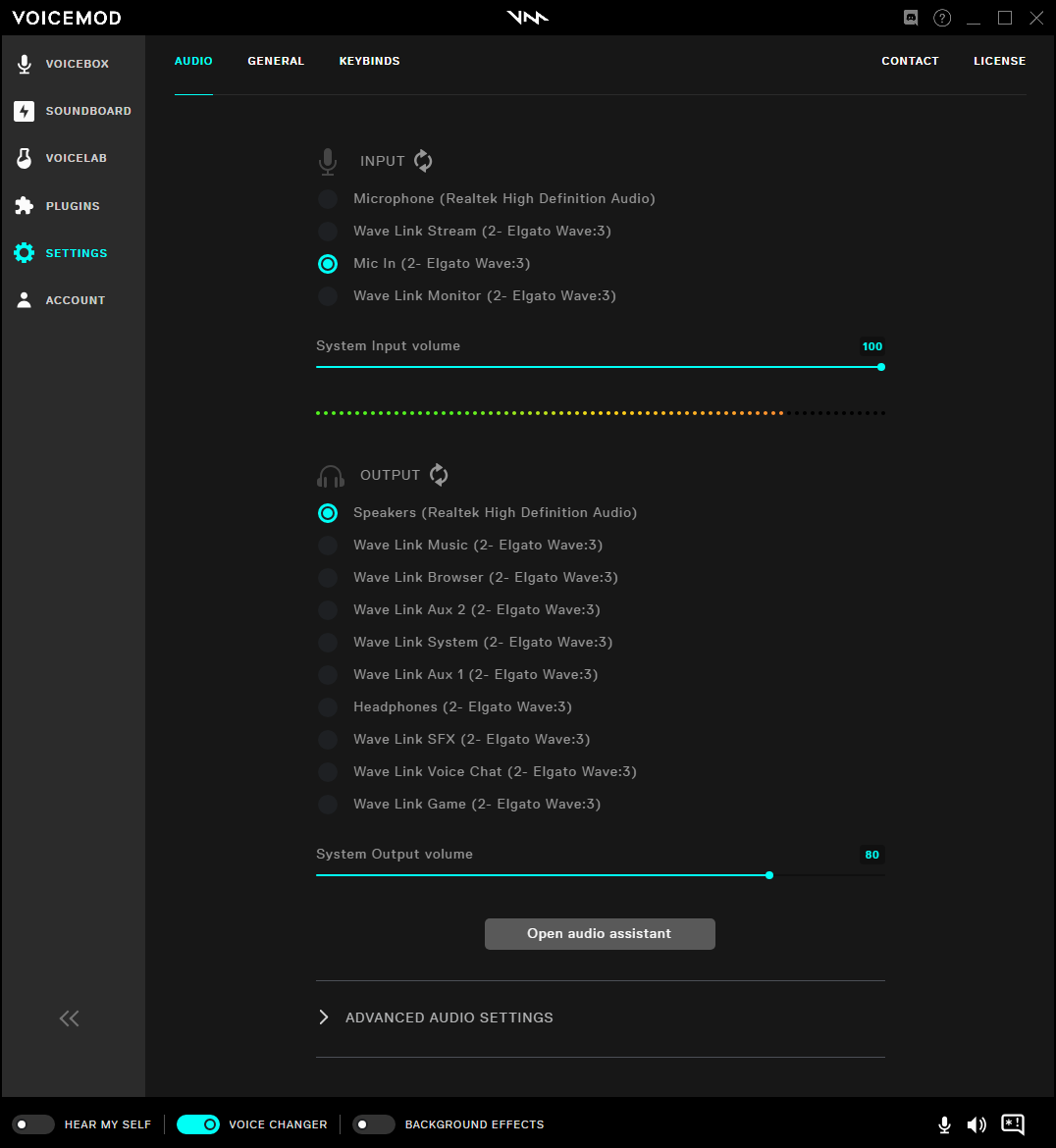 Just set the Elgato microphone as your input device in Voicemod and Windows.
And for the output device, you can set the usual Windows output (Speakers: Realtek High Definition Audio) or the Wave output (Headphone (2-Elgato Wave:3)) depending on what you want to use.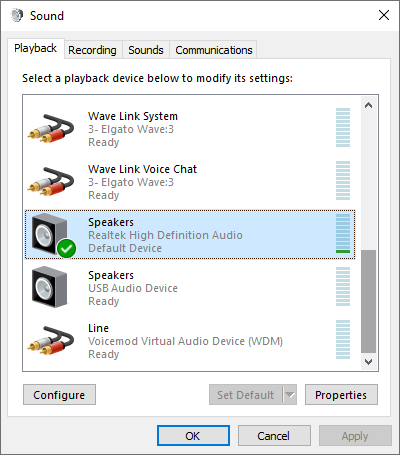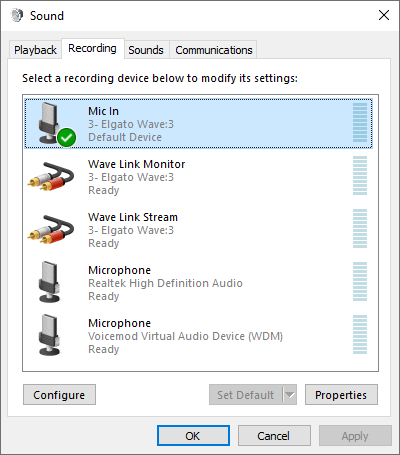 But if you want to use Elgato's software, Wave Link, to handle all your audio, including Voicemod, you must set it up this way:
Guide: https://help.elgato.com/hc/en-us/articles/360044566172-Wave-Link-First-Time-Setup-for-Windows-10
Video-Tutorial: https://www.youtube.com/watch?v=zb_mKYOHnek
Once everything is set up, all you have to do is add the Voicemod microphone: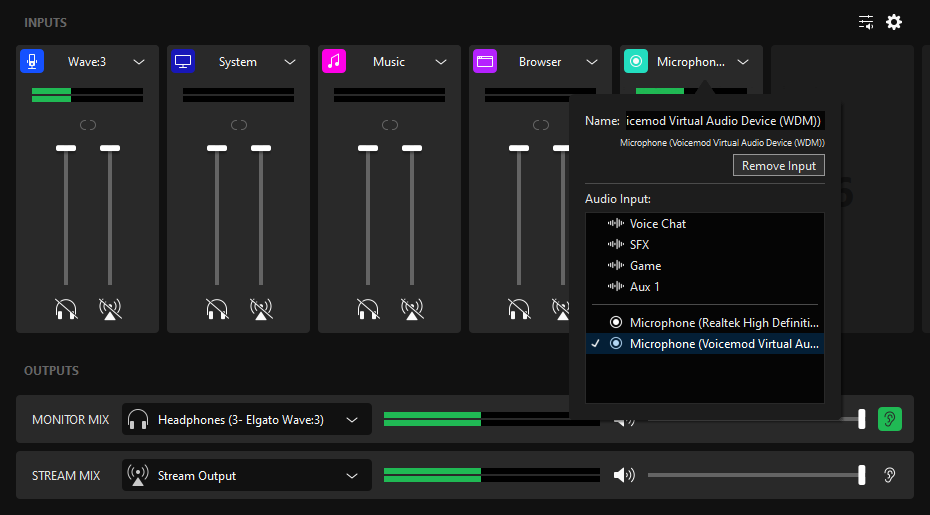 The latest Wave Link update (v.1.4) has introduced an audio quality problem using the Voicemod microphone. Please, follow these instructions to fix it:
Open Wave Link.
Press and hold the CTRL key while opening the settings.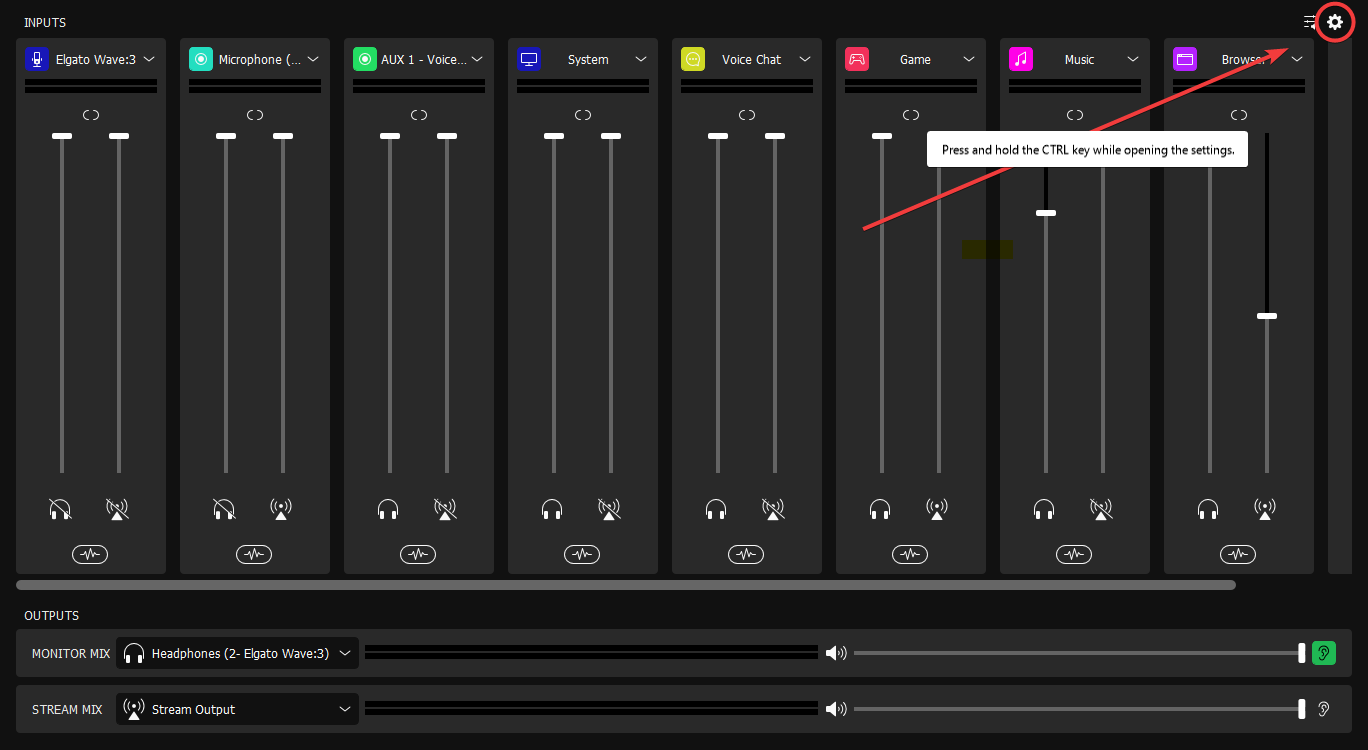 Go to the advanced tab.
Set the "Input" buffer size to "Small (Default)".
Restart Wave Link (closing from the system tray).
Need more help?
If you have other problems configuring Wave Link, please write us a ticket to the support form: https://www.voicemod.net/support by choosing the following categories:
Technical Support
Other technical issues