In order for Voicemod to work with Elgato Wave Link, we want to select the Elgato Wave microphone as your preferred INPUT in Voicemod; additionally, we will use the Auxiliary channel from Wave Link for the audio Output - This way we will be able to monitor the Voicemod signal without it being heard through your stream system audio.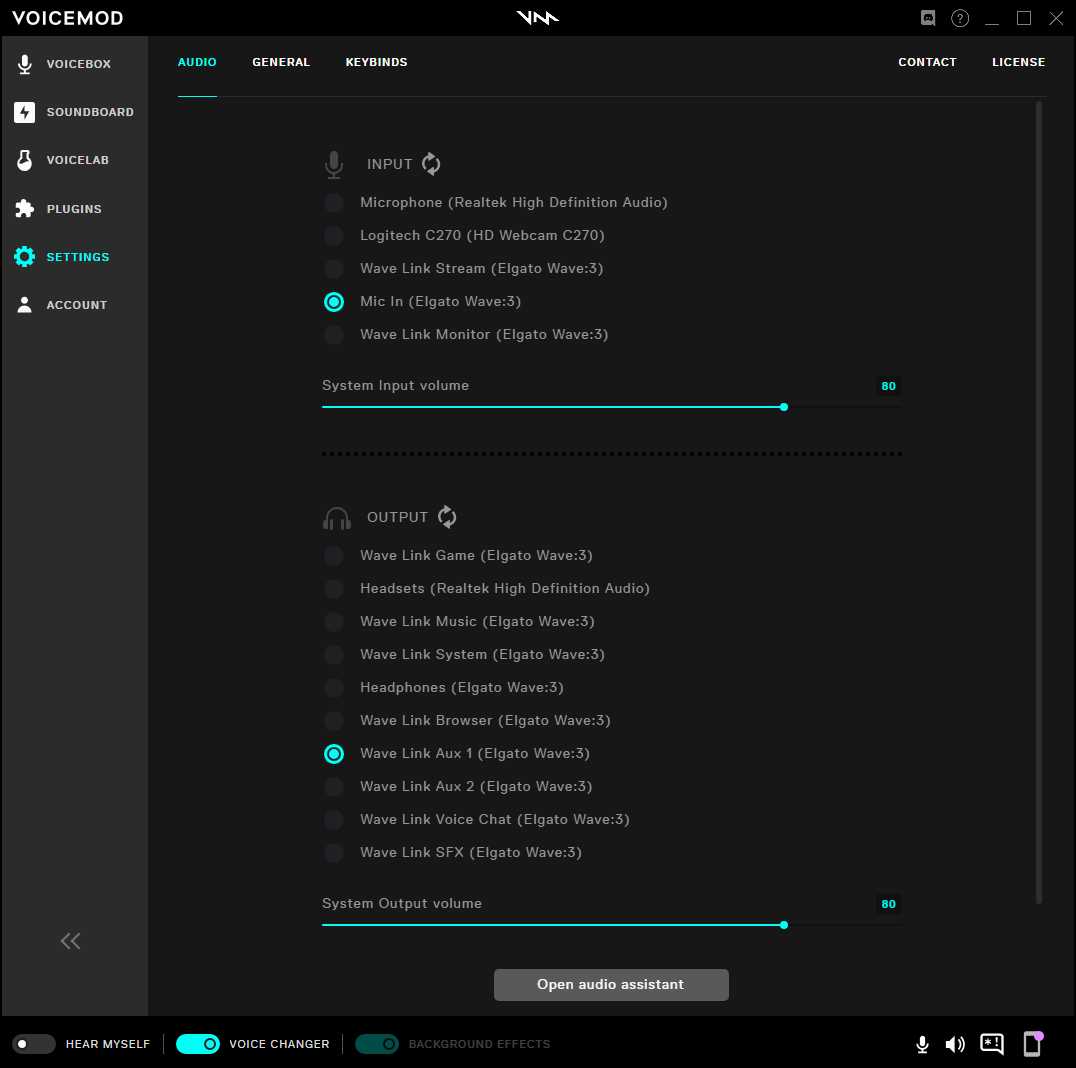 Afterward, in OBS or your preferred Streaming Software, you will select the "Wave Link Stream" input as your preferred input device.

Mixing all the sound you want by following the Wave Link installation guide: https://help.elgato.com/hc/en-us/articles/360044566172-Wave-Link-First-Time-Setup-for-Windows-10




In your Windows system, following the same guide, we want to select Wave Link System for your Output and Mic In for your Input: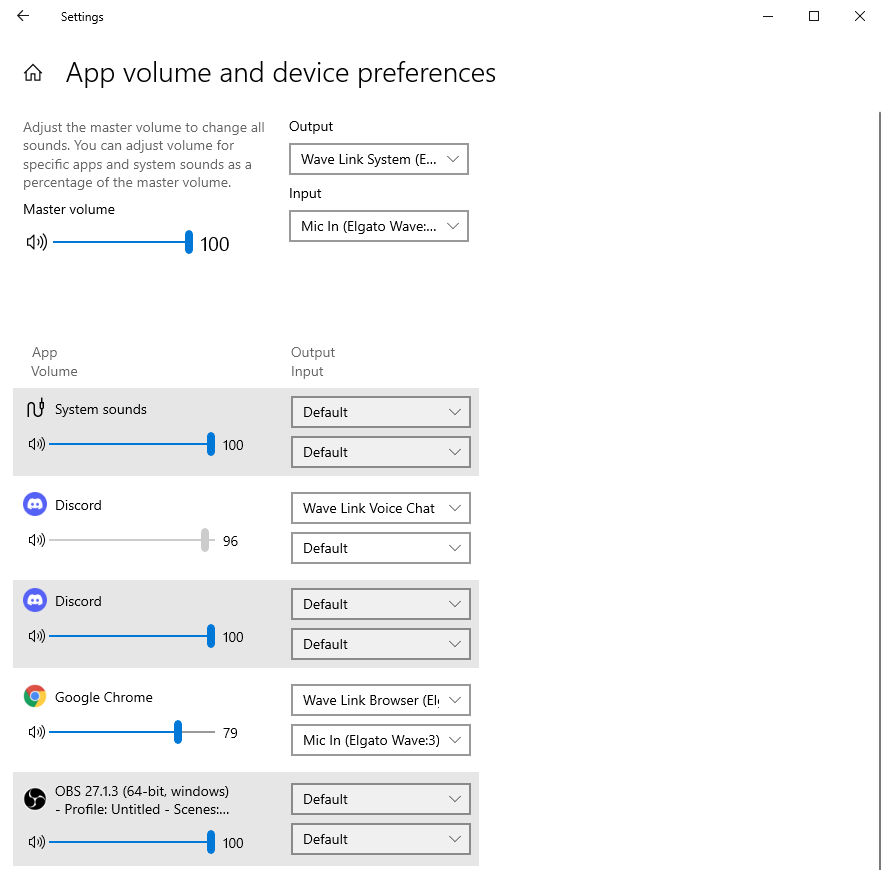 In Wave Link, we will add the Voicemod microphone (closing to the Monitor Mix and opening to the Stream Mix) and Aux 1 channel (renaming the "Aux 1" channel to "Voicemod Monitor") - then we will choose to not stream this channel; monitoring it will be to your liking. The final results for your Wave Link should look as follows: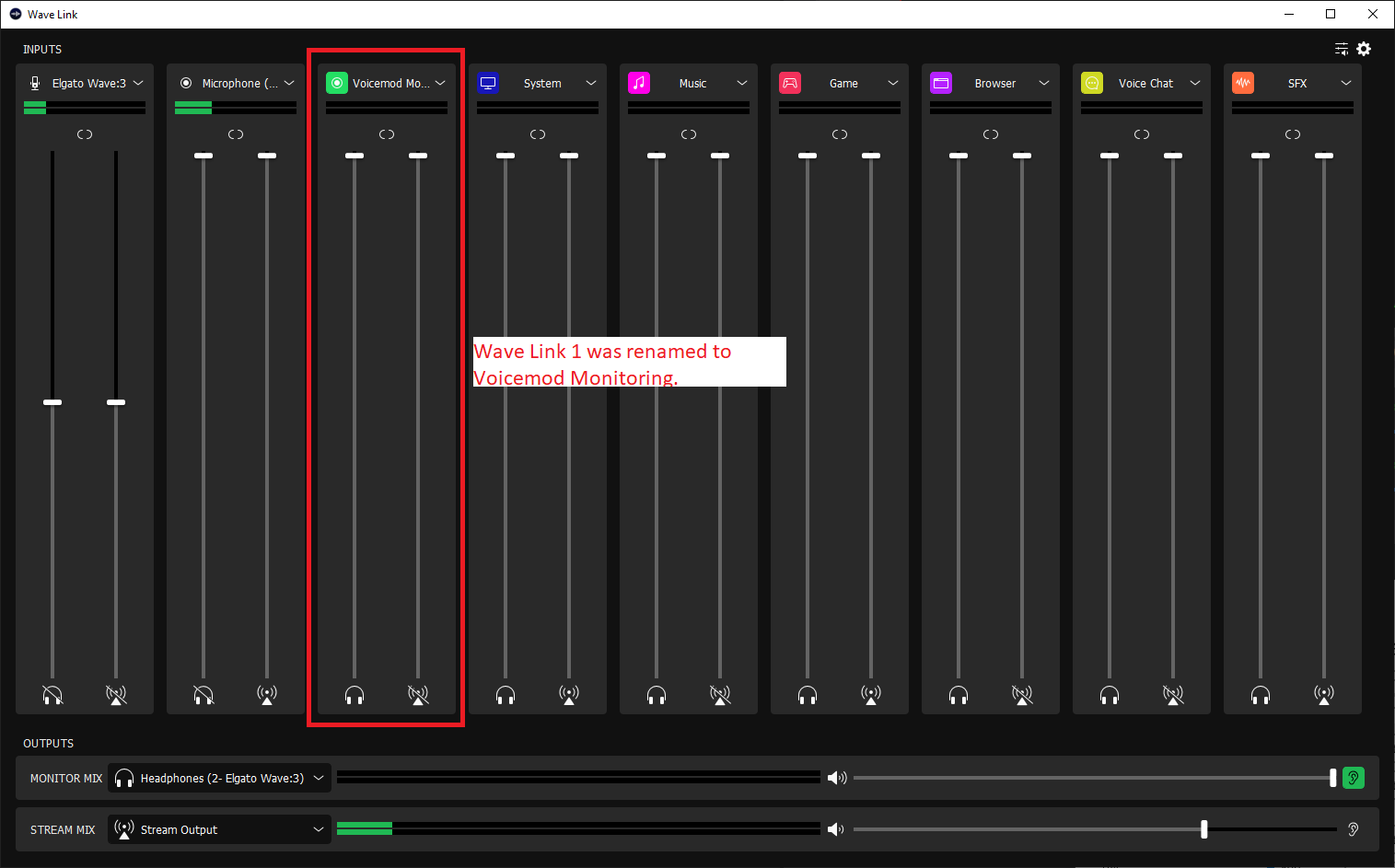 The latest Wave Link update (v.1.4) has introduced an audio quality problem using the Voicemod microphone. Please, follow these instructions to fix it:
Open Wave Link.
Press and hold the CTRL key while opening the settings.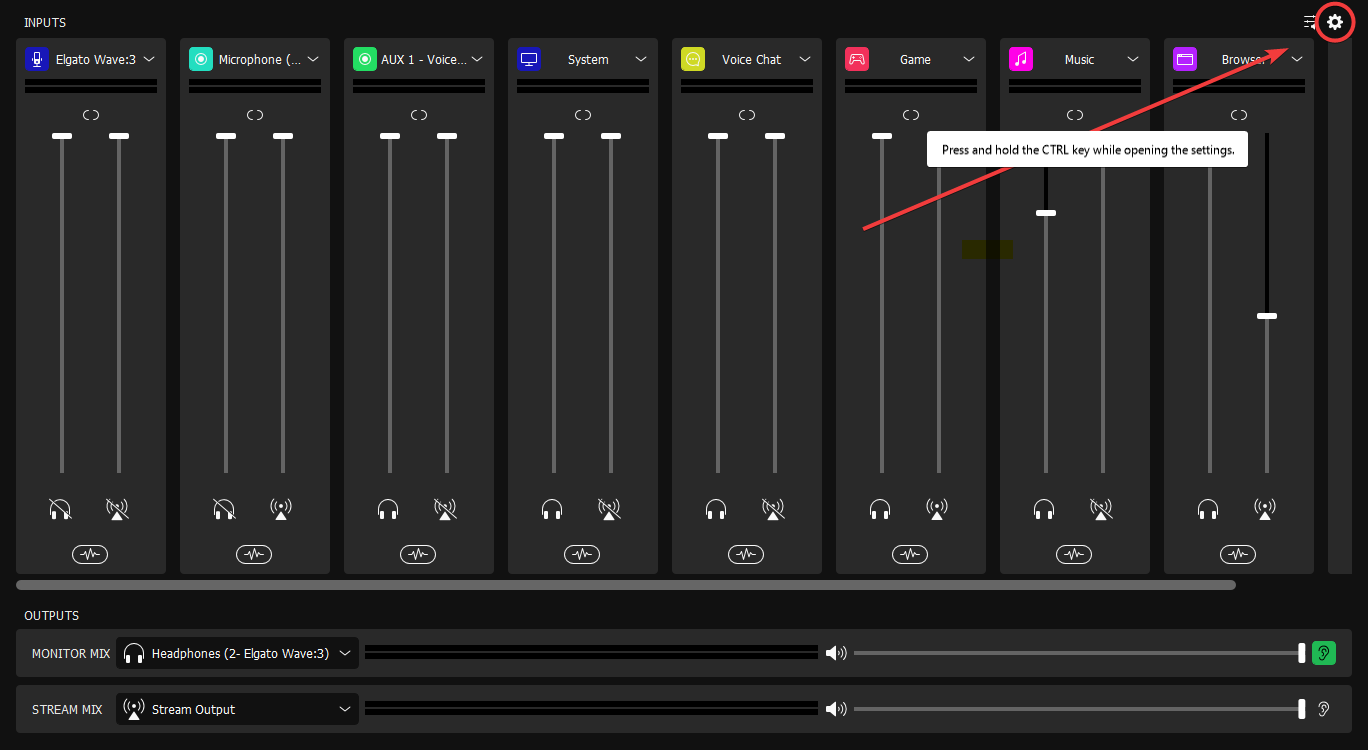 Go to the advanced tab.
Set the "Input" buffer size to "Small (Default)".
Restart Wave Link (closing from the system tray).
If you have other problems configuring Wave Link, please write us a ticket to the support form: https://www.voicemod.net/support by choosing the following categories:
- Technical Support
- Other technical issues